The Children's Trust Supercar Event 2020
Goodwood Estate, Chichester.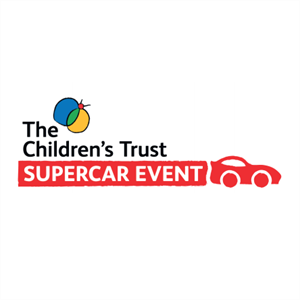 A FAMILY DAY OUT AT THE CHILDREN'S TRUST SUPERCAR EVENT!
If you're searching for a fun-filled day out for the whole family, then look no further than The Supercar Event 2020. The hugely popular event, held in aid of The Children's Trust is taking place 24-25 July 2020, at Goodwood Motor Circuit, Chichester.
The event offers the chance to experience a once-in-a-lifetime passenger ride in one of the 150 world-class supercars that are present as well as a wide range of fun activities and entertainment for the whole family to enjoy. This includes helicopter rides, Caterham Sevens, hovercrafts, a young drivers school and so much more!
More information about The Children's Trust Supercar Event 2020 tickets
The Children's Trust is committed to protecting the privacy and security of your personal information. To find out how we collect and use personal information about you, in accordance with the General Data Protection Regulation (GDPR), please view our Privacy Policy at www.thechildrenstrust.org.uk/privacypolicy