The Vapors
Nells Jazz & Blues, London.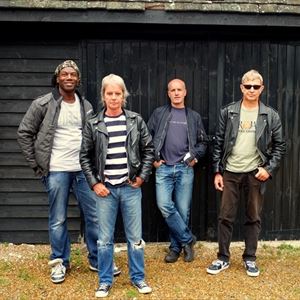 3 North End Crescent
W14 8TG
Nearest Tube - West Kensington (3mins)
Bus - 74, 190, 430, N74 & N97
More information about The Vapors tickets
UK New Wave band formed in 1979. Originally co-managed by Paul Weller's Father John and The Jam Bass player Bruce Foxton. They were discovered by Foxton whilst playing in a pub in Guildford and invited to tour with Paul Weller and The Jam on the Setting Sons tour.

The band hit the big time in 1980 when 'Turning Japanese' reached number 3 in the UK charts and also hit Number 1 in Australia, Canada and Billboard Top 40 in the USA.

The song was used in hit films such as '16 Candles, Romy and Michelle's High School Reunion and Charlies Angels' as well as featuring in TV shows such as Malcolm in the Middle and regularly features on Punk and New Wave compilation albums and advertising campaigns.

The song became a firm favourite with esteemed artists such as Alice Cooper and Dave Grohl.

After a number of other single releases including 'News at Ten and Jimmie Jones' and 2 critically acclaimed albums 'New Clear Days' and 'Magnets' the band parted company.

Guitarist Ed Bazalgette went on to become a successful BBC TV director with recent credits including 'Poldark' and 'Dr Who' whilst lead singer Dave Fenton became a Music Lawyer.