THE WEEKND Tickets
Passeio Maritimo de Alges, Lisbon.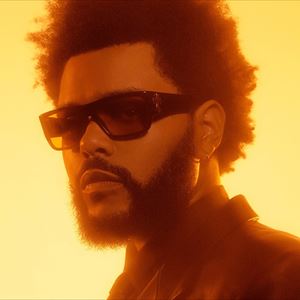 More information about THE WEEKND tickets
The Weeknd acaba de anunciar a passagem da After Hours Til Dawn em Portugal. O dia 6 de junho marca o arranque da tour na Europa no Passeio Marítimo de Algés.
A tour celebra o álbum After Hours, editado em 2020 e de onde saiu o mega single "Blinding Lights" (eleita a música que mais tempo liderou o topo da Billboard Hot 100, ultrapassado o hit "The Twist" de Chubby Checker, de 1960), bem como o aclamado pela crítica, Dawn FM, lançado em janeiro de 2022.
Kaytranada e Mike Dean juntam-se ao artista para a primeira parte do espetáculo em todas as datas europeias.
A tour After Hours Til Dawn tem o apoio da Binance, o ecossistema global de blockchain que está por trás da maior bolsa de criptomoedas do mundo e que traz a tecnologia Web 3.0 para o público em todo o mundo.
Os portadores dos bilhetes para a After Hours Til Dawn tour irão receber um NFT como souvenir e também o acesso a uma coleção exclusiva de NFTs para a tour. Uma iniciativa criada em colaboração com o HXOUSE, um centro de reflexão e incubadora comunitária para empreendedores criativos, onde cinco por cento das vendas da coleção NFT da tour serão doadas ao XO Humanitarian Fund.
Abel "The Weeknd" Tesfaye, enquanto Goodwill Ambassador para o World Food Programme das Nações Unidas, faz novamente a parceria com o WFP da ONU com o propósito de contribuir através dos fundos desta segunda etapa da tour para o XO Humanitarian Fund, um fundo que presta apoio na resposta da organização à crise de fome global.
Em cada espetáculo será revertido €1 por cada bilhete vendido na Europa, £1 no Reino Unido e o equivalente a US$ 1 nos países da América Latina. A primeira doação com a tour norte americana (receita da venda de bilhetes, uma t-shirt exclusiva da tour e a doação direta por parte do artista no valor de US$500.000) arrecadou 2 milhões de dólares, valor que irá fornecer assistência alimentar e nutricional de emergência às regiões com maior insegurança alimentar da Etiópia.
A etapa Europeia da After Hours Til Dawn arranca no Passeio Marítimo de Algés no dia 6 de junho, com um concerto há muito esperado, onde vão ecoar os grandes êxitos de um dos mais bem-sucedidos artistas de sempre.