The World Is A Beautiful Place... Entradas
The Underworld, London.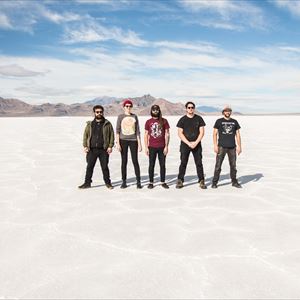 Solamente podrán acceder los mayores de 14 años. Las personas con edades comprendidas entre 14 y 15 años deben asistir acompañadas por un adulto
Más información sobre las entradas para The World Is A Beautiful Place...
The ever-evolving group The World Is a Beautiful Place & I Am No Longer Afraid to Die formed in 2009 in Willimantic, Connecticut. The group has gone through multiple lineup changes but eventually centered around a core of vocalist David F. Bello, bassist Josh Cyr, keyboardist/vocalist Katie Dvorak, guitarist Chris Teti, and drummer Steven K. Buttery. The group released a series of demos, singles, and EPs as well as a split LP with friends Deer Leap before releasing its debut full-length, Whenever, If Ever, in 2013. A collaboration with poet Christopher Zizzamia, the Between Bodies EP appeared the following year. EP Death To New Years was released in 2015, followed closely by their sophomore LP, Harmlessness. The Long Live Happy Birthday EP was released in 2016, and the band then came out with its third LP, 2017's Always Foreign.