Therapy? Acoustic
Nells Jazz & Blues, London.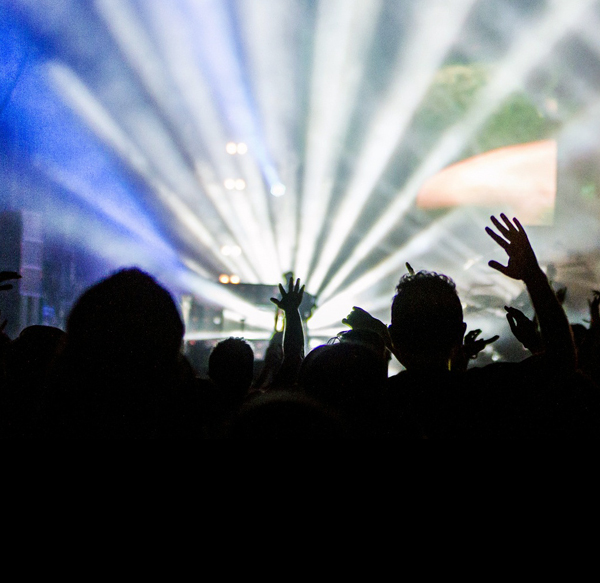 3 North End Crescent
West Kensington,
London.
W14 8TG
Nearest Tube - West Kensington (3mins)
Bus - 74, 190, 430, N74 & N97
info@nellsjazzandblues.com
After you buy, click Split It With PayPal

to easily split ticket money with friends.
More information about Therapy? Acoustic tickets
Therapy?'s first recording for new label Amazing Record Co., Disquiet is 11 tracks of charged, in-your-face, bruisingly melodic punk/metal. A sequel of sorts to the band's million-selling 1994 album 'Troublegum', it's by turns confrontational, challenging, vengeful and venomous, a visceral and utterly compelling document of a confident band operating at the peak of their powers. Produced by Tom Dalgety (Royal Blood/Band of Skulls/Turbowolf) at Blast studios in Newcastle-upon-Tyne and featuring cover art by longtime collaborator Nigel Rolfe ('Troublegum', 'Suicide Pact You First', 'A Brief Crack Of Light'), it's both the most accessible record Therapy? have made in two decades, and a reaffirmation of their healthy respect for noise, chaos and unsettling psychodrama.
"We wanted to write something a bit more anthemic again," explains vocalist/guitarist Cairns. "In May last year we did a 20th anniversary tour for the 'Troublegum' album, and it was completely sold out, and it was great hearing those songs sung back at us, and see what they meant to people. Clearly, it would be idiocy for us to attempt to recreate 'Troublegum' because that was a different era and a different band line-up, but the starting point for this album for me was thinking 'What would the protagonist of Troublegum be doing twenty years on?' Our last two albums [2009's 'Crooked Timber' and 2012's 'A Brief Crack of Light'] were more experimental and diverse, and we already knew that he wanted to go back to more 'song'-based stuff this time around, so that conceptual idea dovetailed perfectly with what we planned in terms of the musical direction."
For those unfamiliar with Therapy?'s storied past, 1994's Troublegum set represented what Cairns recalls as "a leap of faith" for both the band and the partisan fan-base they had accrued in the first five years of their career. Following the release of a self-financed seven inch single (Meat Abstract) on their own Multifuckingnational Records label in 1990, the trio – then featuring drummer Fyfe Ewing - recorded two corrosive mini albums, 1991's Babyteeth and 1992's Pleasure Death, for the respected London independent label Wiiija, with both collections attaining Number 1 status on the Independent music charts in the UK and Ireland. A major label bidding war duly ensued, with the trio ultimately signing to A&M Records: the label's faith in their new charges was repaid promptly with the delivery of first a Top 30 single (the wilfully abrasive amphetamine-abuse anthem 'Teethgrinder') and subsequently a Top 40 album (Nurse) in 1993.
With the following year's Troublegum album, however, Therapy? surpassed all commercial expectations. An impossibly thrilling collision of razor-sharp pop melodies, metallic riffs and caustic punk rock attitude, the 13 track collection plays out as a whip-smart, cynical yet open-hearted teenage journal, a dog-eared, tear-stained survivor's manual for adolescent souls cast out into the Hell of modern existence. An album which distilled the aggression, black humour and off-kilter experimentation of the trio's early releases into electrifying short sharp shocks, Troublegum transformed the Northern Irish misfits into the nation's most unlikely pop stars, spawning no fewer than five Top 40 singles ('Screamager', 'Turn', 'Nowhere', Die Laughing' and 'Trigger Inside') and clocking up a cool million sales worldwide, scoring a Mercury Music Prize nomination in the process. It was, recalls Cairns, "the album where I was able to be the guy standing in front of the mirror with a tennis racket, miming on Top Of The Pops."
Beginning with the subversive, fearless and schizophrenic Infernal Love album, Therapy? gleefully spent the following 20 years re-writing the conventions of what is expected from a successful rock act, releasing a string of critically acclaimed, fiercely individualistic albums which married their experimental roots with an increasingly sophisticated harnessing of distortion and dynamics. The recruitment of Neil Cooper on drums in 2002 only strengthened the collective's desire to transcend genre boundaries and forge a unique, challenging catalogue of work. In 2014 the trio's tireless creativity and restless artistic derring-do was acknowledged on home turf when they were presented with the 'Oh Yeah Legends' award (previous recipients: Stiff Little Fingers, The Undertones, Gary Moore) at the Northern Irish Music Prize ceremony in Belfast. Which brings us neatly up to date, and to the release of an album which draws together the disparate threads of the band's history in a beautifully streamlined, impactful and hard-hitting collection.
"I don't think the album's protagonist is a happier man," he muses, "but I think he's a more capable man in terms of dealing with the world than the guy who wrote Troublegum was. Troublegum was largely impotent rage, whereas Disquiet is more… considered anger. We're very proud of this album, and we feel that it's another step forward on our musical journey. Now we just can't wait for people to hear it…"