Tiago Bettencourt | Nena - Cooljazz 2023 Tickets
Hipódromo Manuel Possolo, Cascais.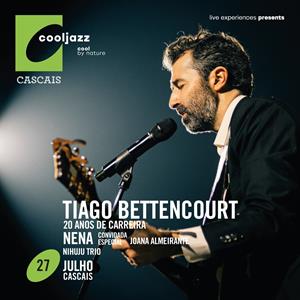 COOLJAZZ HAS 3 CONCERTS PER NIGHT.

NIHUJU TRIO - 20H
NENA - 21H
TIAGO BETTENCOURT - 22H30
Come early and enjoy having dinner at Cool Pick & Go.
For Reduced Mobility tickets, please contact ticketing@liveexperiences.pt
For Boxes Tickets, please proceed to the second tab
Age rating, over 6 years old upon purchase of a ticket.
This event is for 6 and over - No refunds will be issued for under 6s.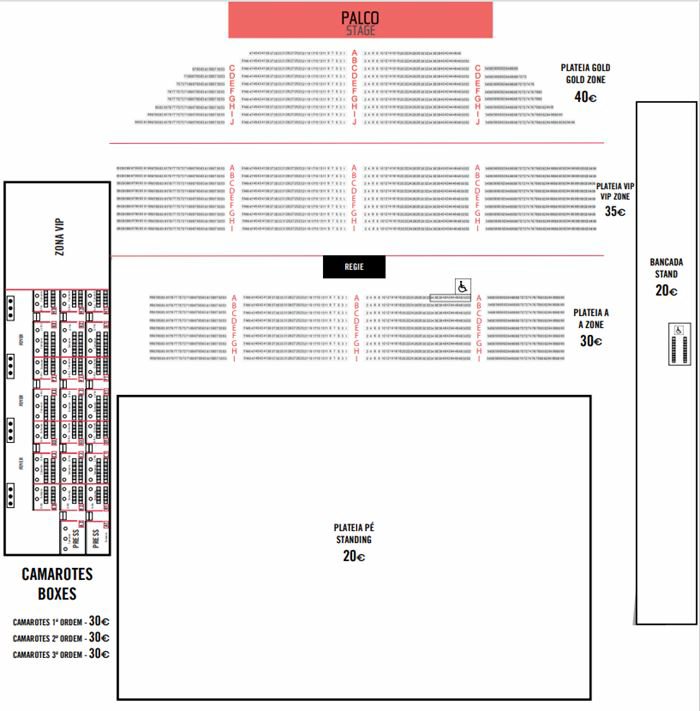 Where we provide a seating plan for events, every effort is made to show you correct information. Ho...
More information about Tiago Bettencourt | Nena - Cooljazz 2023 tickets
18th Edition - COOLJAZZ 2023
TIAGO BETTENCOURT | NENA | July 27th - Hipódromo Manuel Possolo | Cascais
Doors open – 19h00
Concerts start at:
Cascais Jazz Sessions – 20H00
First Concert Main Stage- to be announce
Headliner Concert Main Stage - to be announce
The 18th edition of COOLJAZZ welcomes Tiago Bettencourt for the first time, on the 27th of July, to celebrate the 20th anniversary of his career. Tiago Bettencourt takes the COOLJAZZ stage to present a unique concert at Hipódromo Manuel Possolo, which takes in the artist's greatest hits over two decades. On the same night, Nena also debuts on the COOLJAZZ stage, where she presents her first album of originals "ao fundo da rua" (2022). A night in Portuguese at the COOLJAZZ festival in Cascais.
Tiago Bettencourt stands out for the signature he has in his songs and texts. He was part of "Toranja", where he captured the public's attention with the albums "Esquissos" and "Segundo". His solo journey began in 2007, when he edited "O Jardim" (Tiago Bettercourt & Mantha, 2007), which included themes such as "Canção Simples", "O Jogo" and "O Lugar". In the following years, albums such as "Em Fuga" (2010), "Acústico" (2012), "Do Principio" (2014) followed, which included themes such as "Morena" and "Maria" and "A Procura" (2018). In 2020, Tiago Bettencourt edits "2019 Rumo Ao Eclipe", an album that talks about movements that took place in 2019.
Tiago Bettencourt is a renowned Portuguese artist and brings to the COOLJAZZ stage the celebration of his 20 years of career, in an unmissable concert. The night of the July 27th will be a celebration led by Tiago Bettencourt, in an intimate night totally dedicated to Portuguese music.
Nena, singer and songwriter, owner of a distinctive and singular voice, takes the stage of COOLJAZZ for the first time, on July 27th. With a new work of originals published in 2022, "ao fundo da rua", which includes themes such as "do meu ao teu mail", "step by step", "followed" and "portas do sol" (Triple Platinum single). The Portuguese artist will debut on stage on July 22th, for a special night, sung in Portuguese.
TIAGO BETTENCOURT
Facebook | Instagram | Spotify | Youtube
Vídeo - here
NENA
Facebook | Instagram | Spotify | Youtube
Vídeo – here

More information and gallery cooljazz.pt
Facebook: facebook.com/cooljazzfestival
Spotify: cooljazzfestival
Instagram: instagram.com/cooljazzfestival
TikTok: tiktok.com/@cooljazzfestival
Youtube: youtube.com/c/cooljazzfestival
Promoter
Live Experiences | (+351) 211 972 102 | info@liveexperiences.pt