Tony Iommi With Phil Alexander ' A Life in Music'
The Emmanuel Centre, London.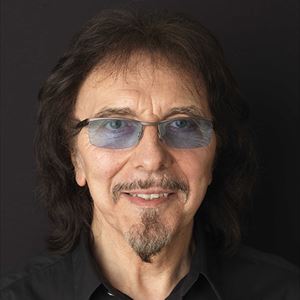 More information about Tony Iommi With Phil Alexander ' A Life in Music' tickets
Tony Iommi with Phil Alexander
"A Life in Music"
The Emmanuel Centre, London
Friday 19th October
The legendary Black Sabbath guitarist Tony Iommi will be talking about his life and career, hosted by Phil Alexander.
"Each evening will be unique. As well as covering Tony's formative years, each night will focus on a specific period in his remarkable, storied career providing a different experience for every audience."
Tony Iommi is synonymous with heavy rock, his innovative dark riffs are acknowledged to be the beginning of what became heavy metal.Sabbath have sold in excess of 100 million albums and their most recent album went to number 1 around the world including the UK and USA. They played to vast crowds live, selling over 1.6 million tickets on the last global tour, concluding with 2 shows at Birmingham's Genting Arena.Tony is in the UK and US Rock n Roll Hall's of Fame, has two Grammy's, his autobiography was a New York Times bestseller, and he has a star in Birmingham's Broad Street. Tony also has 3 solo albums to his credit.
Phil Alexander is an editor, broadcaster, presenter and producer who has worked across print, radio, TV and digital.
He was appointed Editor of Kerrang! in 1993. He transformed the latter into Britain's first truly multi-platform print-based brand when he launched Kerrang! TV, Kerrang! Radio, kerrang.com and The Kerrang! Awards (which he continues to host). He was the Editor-In-Chief of MOJO for 14 years between 2003 to 2017, and launched MOJO Radio and The MOJO Honours List.
In September 2017, he was appointed Global Creative Director of Kerrang! Magazine And Rock Music Media. He remains Contributing Editor on MOJO and hosts a weekly Saturday night radio show on Britain's leading rock radio station, Planet Rock.