Toploader LIVE!
Hideaways, Chelmsford.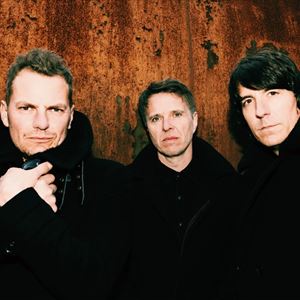 Topoader celebrate the 20 year anniversary of the release of 'Onkas Big Moka', where tunes such as 'Dancing in the Moonlight' and 'Achilles Heel' became house hold hits.
Toploader bring all of these hits plus a showcase of their new material from their upcoming EP and have chosen Chelmsford as the venue to do this.
Tickets will sell quickly for this given that this is a relatively initimate show so book now to avoid dissappointment!
More information about Toploader LIVE! tickets
With over 62 million streams on Spotify in 2018, Toploader are gearing up for a busy 2019 with the addition of a visit to Chelmsford to celebrate the 20 year anniversary of the album 'Onkas Big Moka', which sold over 2 million copies and remained in the top 5 album charts for 6 months earning them 4 Brit Award nominations.
The album featured a string of top 20 hits including 'Dancing in the Moonlight' which spent over a year in European Airplay Charts and the critically acclaimed crowd favourite 'Achilles Heel'. The total streams for the album now exceed 200 million making Toploader one the UKs most listened to bands.
In this show Toploader will be performing all of the classics from that album in addition to some new tracks from their upcoming new EP 'Be Right Here' - the show in Chelmsford is the highlight of the tour and will be a real showcase of new material as well as smashing out all of the hits that you know and love.
Over the years, Toploader have backed legends such as Paul Weller, Robbie Williams, Noel Gallagher, Tom Jones, Simple Minds and Bon Jovi where they are proud to have been the last British band to play the old Wembley Stadium. They also have top festivals under their hat having performed at Glastonbury, V-Festival and T In the Park.
Toploader are massively looking forward to the show in Chelmsford and look forward to seeing fans from old and new! It proves to be a real crowd pleaser and is set to be a quick seller with limited tickets for what is a relatively intimate show.