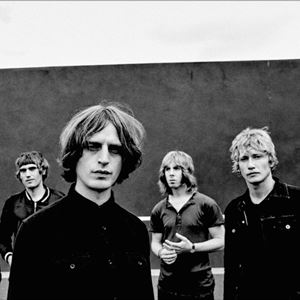 This event is for 18 and over - No refunds will be issued for under 18s.
More information about Toy tickets
Since 2010, Toy have earned a reputation as a band of integrity, virtuosity and taste, with Tom, Maxim, Dominic, Charlie and (joining in 2015) Max creating a sound that is embedded in the underground tradition, yet distinctly their own. Since their inception, they have released the acclaimed albums Toy (2012), Join The Dots (2013) and Clear Shot (2016), and toured everywhere from Serbia to China. Their fourth album, Happy In The Hollow, is entirely uncompromising: an atmospheric capturing of a state of mind that touches on Krautrock, electronic dissonance and psychedelic rock while building its own reality and inviting us in. When you look at Toy's background, their journey down this road less travelled begins to make sense.
Having all met in London and sharing a love of Nuggets-style garage, post punk, acid folk and other buried treasures of late 20th century music Tom Dougall, Panda Barron, Dom O'Dair, Charlie Salvidge and Spanish keyboardist Alejandra Diez started as TOY in 2010. Diez later decided to leave, Max Claps of the Proper Ornaments joined, Toy spent a few years living together in a semi-derelict house in New Cross, got a new manager and a new home on Tough Love Records, and expanded their musical vision.
Happy In The Hollow is the result. Familiar qualities like metronomic rhythms, warping guitars, undulating synths and Tom's gentle, reedy vocals are all in there, but so is a greater emphasis on melody, a wider scope, and a combining of the reassuring and the sinister that is as unnerving as it is captivating. "I live in a box inside your mind," sings Tom with a strange kind of tenderness on Strangulation Day, a song written by Max. "Playing with your dolls, think that they're mine. I paint all their toes and we'll pull them apart." An ominous, pulsing hum from a 60s organ Max picked up for nothing adds to the creepiness.
A Rockfeedback Concerts Presentation
See all RFB listings at our website: http://www.rockfeedback.com/concerts