TRIBUTE TO TOP TOPHAM - Eel Pie All-Stars + Guests Tickets
Eel Pie Club, Twickenham.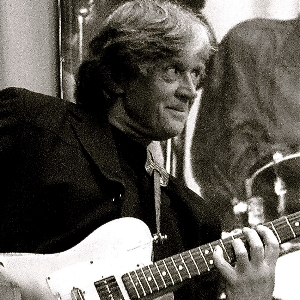 More information about TRIBUTE TO TOP TOPHAM - Eel Pie All-Stars + Guests tickets
The Eel Pie All-Stars plus family and friends of Top Topham will perform a special tribute to this talented guitarist and artist, who passed away from Dementia on 23 January 2023, age 75.
The event will benefit The Alzheimers Society https://www.alzheimers.org.uk
Before there was Jimmy Page, Jeff Beck and Eric Clapton, there was Top Topham. The original guitarist in one of the most famous, guitar-hero filled bands in rock history, Topham was the guitarist who started it all. Though his tenure with the band was short lived, being only 15 years old at the time his parents had issues with his late nights spent jamming in clubs, his influence can still be felt to this day. A blues lover at heart, in the same vein as Eric Clapton was when he was with the band, Topham continued to record and perform stellar blues-inspired music after leaving The Yardbirds back in 1963 and
went on to play guitar for Christine McVie, Duster Bennett, and Fleetwood Mac founder, Peter Green

Top Topham and John Idan (current Yardbirds member) were regular performers at The Eel Pie Club.
Top was also a highly successful painter, and experienced interior decorator and created some stunning murals, including one at the house of Adam Ant.
Anthony "Top" Topham, died on January 23 2003, at the age of 75 after battling dementia.
In later life, he adopted the name Sanderson Rasjid after joining the Subud spiritual movement.