Truck Festival 2023 Billets
Hill Farm, Steventon.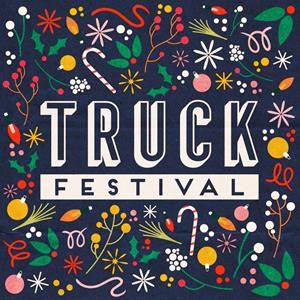 Billets déjà réservés?
Si vous souhaitez ajouter d'autres billets à votre commande, veuillez saisir vos coordonnées pour regrouper vos commandes et ne payer qu'un seul frais de transaction.
Plus d'informations sur les billets Truck Festival 2023
For those aged 13 and above at the time of the festival who wish to camp in the General Camping area for the weekend.
Thursday Entry
Adding Thursday Entry entitles you to enter the festival on Thursday 20st July 2023, a day earlier than the Weekend Camping Ticket.ÿ
Zodiac Fields
Gives access to the Zodiac Fields and the following perks: Prime location to the main arena and car park, plus hot showers, flushing toilets, merch pack and priority queuing lanes.
Please note:
Under 16s need to be accompanied by an adult aged 21+ at all times.
All tickets only allow entry from Friday 21st July unless you purchase a Thursday Entry ticket or upgrade. However, you don't need to upgrade 12 & Under tickets.
By purchasing tickets with us you agree to our Event T&Cs and Privacy Policy which can be found on our website and at the bottom of this page.