TV Priest Billetter
The Portland Arms, Cambridge.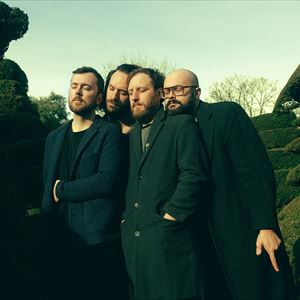 14+ kun. 14s til 17s må være sammen med en voksen. Det gis ingen refusjon for feilbestilte billetter.
Mer informasjon om TV Priest billetter
TV Priest announce new album "My Other People" out 17th June 2022 via Sub Pop Records, which is the follow up to acclaimed debut "Uppers".

Frontman Charlie Drinkwater says of the album, "My Other People is a more 'open' set of songs, both musically and in our themes; in the process of writing we found ourselves talking about things other than anger or aggression. We wanted to discuss love, loss and joy too. It's a record about personal disintegration and destruction, but also rebuilding again after this. It's also heavily rooted in place, the music being a very direct response to Britain and England in 2021, but in a more abstract and textural sense. A muddy field viewed from a train window between cities, a patch of wild flowers growing next to a motorway, sticky carpets in a suburban flat roof pub, pissing rain on an August bank holiday and the smell of diesel in an out of town supermarket car park. An angry, hopeful, shitty, beautiful island."