TWEN
The Head Of Steam, Newcastle Upon Tyne.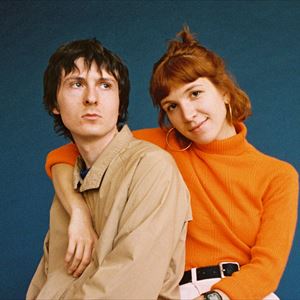 This event is for 16 and over - No refunds will be issued for under 16s.
More information about TWEN tickets
Born in the Boston DIY scene and then quickly shoving off to Nashville, the psych inspired indie-rock four-piece TWEN have not stopped touring since their formation. Representing a refreshing antidote in an increasingly digital world, Twen defied the mold through their 'Twen Live' cassette release in 2017. Recorded from their first performance (ever) in a Boston basement, the 5-song EP is their only recorded music prior to upcoming debut album Awestruck - a time capsule of their music on and off the road, two years in the making.

Led by the songwriting core of vocalist Jane Fitzsimmons and guitarist Ian Jones, their songs genre-bend from shoe-gaze-sized walls of sound to Beatle-esque call-and-response vocal harmonies. On "Baptism", Jones' delicate finger-picking patterns ring through fuzz and distortion, combining folk roots with in-your-face rock; Fitzsimmons' voice weaves through guitar lines with Cocteau Twins-inspired flair, rendering the often fragmented and stream-of-consciousness lyrics in hues of ethereal mysticism.

Despite the band's strange start, promise grows with each step Twen takes. The freedom and chaos brought on by their nomadic roots leaks into their live performance, only to saturate further with time. With touring now defining how a rock band can earn keep in 2019, Twen has no problem going back in time to make their future. Awestruck serves as their digital flag, a compressed promise of the joyous energy that awaits in their tours and records to come.