VIVA LA RUM: Rum Festivals Sheffield - Evening
Plug, Sheffield.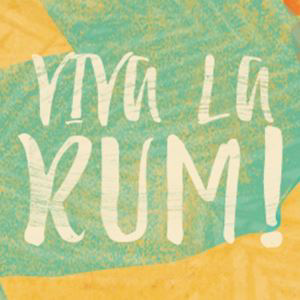 This event is for over 18s only - No refunds will be issued for under 18s.
More information about VIVA LA RUM: Rum Festivals Sheffield - Evening tickets
Viva la Fiesta… Viva la Rum
On 24th March at Plug Sheffield , you are invited to party with a selection of rums from around the world, brought to you by the very same people who created Gin Festivals UK.
With the widest rum selection in the UK, we invite you on a rum journey around the world tasting rare and special craft rums from the west Indies, Cuba, South America and The United States. Liven up your taste buds and explore the range whilst we liven up the room with the sound of steel drums and an unmissable reggae band.
Clint Stephenson, Director of Viva La Rum, said "With Gin Festivals UK being such a success, we knew that there were probably many other spirit lovers out there wondering when it would be there time to shine. Southampton marks the first of the touring rum festivals Viva La Rum and we hope to see the same appreciation for the wide and exquisite variety of rums that our gin fans have shown us."
Are you a novice to the world of rum? You'll be given a goodie bag upon arrival that includes a guide containing all you need to know about the rums at this Caribbean rum beach party, so you can be the captain of your own world tasting ship.
Clint adds, "We've got an unmissable reggae band booked for Southampton and plenty of rum with innovative cocktails to try. Viva La Rum is the perfect place to come with friends and family for a day or evening that's miles different from the usual run of the mill outings."
The day is divided into 2 slots: afternoon 12pm-4pm and evening 4pm-9pm. Tickets are available from rumfestivals.com along with useful information regarding questions you may have. The event is for people aged 18 and over, so be sure to bring a form of ID, especially those fresh faced festival lovers, to ensure no disappointment upon arrival.
Connect with Viva La Rum on Facebook: @rumfestivals (https://www.facebook.com/rumfestivals/)
"It's a rum ting!"