Vulvodynia & Pintglass | Glasgow Tickets
The Garage (Attic), Glasgow.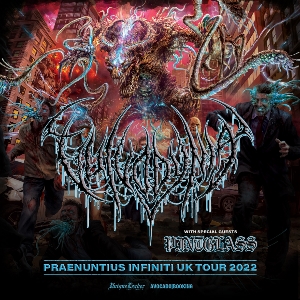 More information about Vulvodynia & Pintglass | Glasgow tickets
South African tech-deathcore band, Vulvodynia announce headline show in Glasgow alongside UKHC band, Pintglass.
The brutal deathcore five-piece released their latest album, 'Praenuntius Inifiniti' in 2021. This has propelled the five-piece into their biggest commercial success and onto most death metal/deathcore fan's radar after forming a cult fan following with their brutal, dementedly heavy style of metal.
Local Support from Aphotic & The Head Of The Traitor