Wales Goes Pop!
The Gate Arts and Community Centre, Cardiff.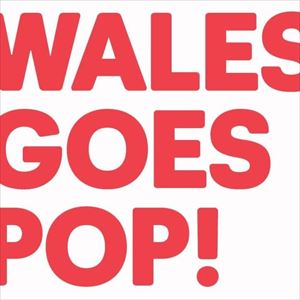 More information about Wales Goes Pop! tickets
WALES GOES POP! 2018
Friday 30th March - Sunday 1st April 2018 (Easter bank holiday weekend)
The Gate, Cardiff
All ages
Doors open at 1.30pm on Friday/Saturday, and 2.30pm Sunday.
SHONEN KNIFE
SWEET BABOO
DREAM WIFE
KERO KERO BONITO
JEFFREY LEWIS & LOS BOLTS
BRIX & THE EXTRICATED
GOAT GIRL
PEANESS
DESPERATE JOURNALIST
DRAHLA
PERSONAL BEST
COLOUR ME WEDNESDAY
THE SCHOOL
EL GOODO
PURS
CHARMPIT
AXOLOTES MEXICANOS
JEMMA ROPER
SHE MAKES WAR
THE YEARNING
THE ECHO AND THE ALWAYS
BUZZARD
ADWAITH
THINK PRETTY
THEE MANATEES
PERFECT BODY
PRIVATE WORLD
RAFA SKAM (THE YELLOW MELODIES)
+ DJs to be announced
Food & drink served at The Gate throughout the day. Acts will finish approx 10pm each evening, followed by DJs until 1am Fri/Sat and until 11pm on Sunday.
http://www.facebook.com/walesgoespop http://www.twitter.com/walesgoespop http://www.instagram.com/walesgoespop http://www.soundcloud.com/walesgoespop
FRIDAY 30TH MARCH: SWEET BABOO + JEFFREY LEWIS & LOS BOLTS + PEANESS + DRAHLA + CHARMPIT + PURS + THE ECHO AND THE ALWAYS, plus sets in the cafe from: JEMMA ROPER + THEE MANATEES + PRIVATE WORLD + DJs til 1am
SATURDAY 31ST MARCH: DREAM WIFE + KERO KERO BONITO + DESPERATE JOURNALIST + PERSONAL BEST + AXOLOTES MEXICANOS + SHE MAKES WAR + THE SCHOOL, plus sets in the cafe: BUZZARD + THE YEARNING + RAFA SKAM (THE YELLOW MELODIES) + DJs til 1am
SUNDAY 1ST APRIL: SHONEN KNIFE + BRIX & THE EXTRICATED + GOAT GIRL + COLOUR ME WEDNESDAY + EL GOODO, plus sets in the cafe from: ADWAITH + PERFECT BODY + THINK PRETTY, followed by Wales Goes Pop! DJs til 11pm