Wales Goes Pop!
The Gate Arts and Community Centre, Cardiff.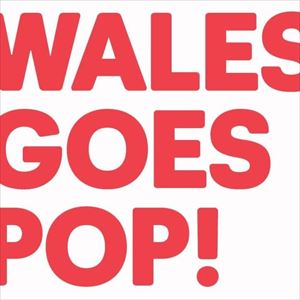 More information about Wales Goes Pop! tickets
WALES GOES POP! - an all-ages pop weekender over the long Easeter bank holiday, Fri 19th - Sun 21st April 2019 at The Gate, a 400-capacity accessible arts centre in Cardiff.
2019 line up so far includes
ESTRONS
GO-KART MOZART
THE NIGHTINGALES
VIC GODARD & JOHNNY BRITTON WITH THE SUBWAY SECT
SAY SUE ME
VIRGINIA WING
MR BEN & THE BENS
THE SCHOOL
SIMON LOVE & THE OLD ROMANTICS
TIGERCATS
ACCÜ
KIDSMOKE
OH PEAS!
MIKEY COLLINS
BIG THING
KERMES
ALL ASHORE!
HANA2K
TUGBOAT CAPTAIN
ROSEHIP TEAHOUSE
LIVE, DO NOTHING
ASHA JANE
SHE'S GOT SPIES
??
Food & drink is served at The Gate throughout the day.

Live acts finish approx 10pm, followed by DJs until 1am on Fri/Sat and until 11pm on Sunday.
1-day tickets go on sale in January when we announce the rest of the line up.
@walesgoespop on Facebook, Twitter, Instagram, Soundcloud #walesgoespop

We always recommend booking accommodation and travel first so it's cheaper.