Wales Goes Pop!
The Gate Arts and Community Centre, Cardiff.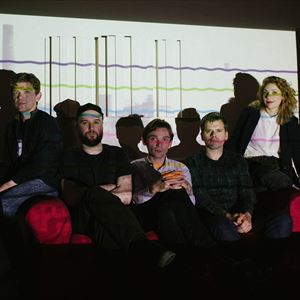 More information about Wales Goes Pop! tickets
WALES GOES POP 2020
Friday 10th - Sunday 12th April (Easter bank holiday weekend)
The Gate, Cardiff (All ages). 3 days or 1 day tickets available, under 12s go free (booking required).

Fri 10th April: OUR GIRL, BIG JOANIE, SUMMER CAMP, DREAM NAILS, CHROMA, NERVOUS TWITCH, CAMPFIRE SOCIAL. Plus in the cafe: PANIC POCKET, SLAGHEAP, BREAKUP HAIRCUT, PENNY LOPE & DJs til 1am

Sat 11th April: THE DARLING BUDS, THE FLATMATES, LAVINIA BLACKWALL, PI JA MA, LIVING BODY, THE CATENARY WIRES, THE SCHOOL. Plus in the cafe: ALICE HUBBLE, DAVID LEACH & DJs til 1am

Sun 12th April: FIELD MUSIC, PENELOPE ISLES, RAE SPOON, FRESH, CHEERBLEEDERZ, PANIC SHACK. Plus in the cafe: BOXCAT, L.A. PEACH, SONNY WINNEBAGO, PAGAN WANDERER LU & DJs til 12am

& warm up show: FIGHTMILK, SHADOW SHOW, ADULTS, LADY DI, LUNAR BIRD - Thurs 9th April at The Moon £5
Friday & Saturday doors 1.30pm, live music until 10pm, then DJs til 1am
Sunday doors 2.30pm, live music until 10pm, then DJs til 12am
Fully accessible venue. Gender neutral toilet. Venue & access info. Food served at the venue all day/evening.
WEBSITE, FACEBOOK, TWITTER, INSTAGRAM #walesgoespop