WARMER THAN BLOOD + RUTH GOLLER (SOLO)
Literary and Philosophical Society, Tyne And Wear.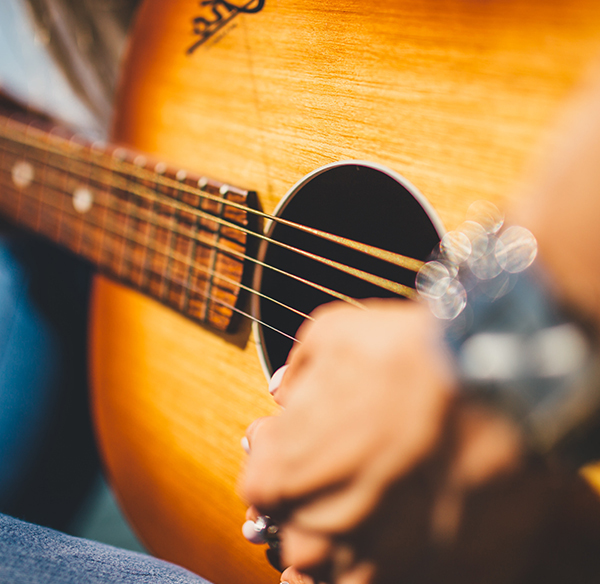 14s - 18s must be accompanied by an adult. No refunds will be given for incorrectly booked tickets.
More information about WARMER THAN BLOOD + RUTH GOLLER (SOLO) tickets
WARMER THAN BLOOD + RUTH GOLLER (SOLO)
Friday 3rd July 8.00pm (doors 7.30pm)
The Literary and Philosophical Society - Newcastle
£10 / £8 Concessions
WARMER THAN BLOOD + RUTH GOLLER (SOLO)
Chris Montague (Electric Guitar) / Kit Downes (Piano) / Ruth Goller (Electric Bass and Voice)
Warmer Than Blood is the new trio from critically acclaimed composer and guitarist Chris Montague (Troyka, Squarepusher). It brings together the pianist, and ECM recording artist, Kit Downes and renowned electric bassist, Ruth Goller (acoustic Ladyland, Melt Yourself Down, Let Spin). The dynamite trio have collaborated extensively in recent years establishing a distinct musical intuition and bond. Montague's latest compositions provide a fresh sonic exploration between the three artists. The unusual mix of electric bass, piano and guitar creates spellbinding soundscapes of dark textures, visceral pools of harmony, kinetic improvisation and percussive prepared piano. WTB perform the kind of music that lingers in the ears long after the tune has ended. At once foreboding and tender, composed with a scathing intricacy that belies its emotional breadth. The band will be touring their new album extensively throughout Europe in 2020 and it's a great pleasure to welcome them to Newcastle.
The concert from Warmer Than Blood will be preceded by a solo performance from Ruth Goller playing solo.
https://wwr.dj/2lv4vXZ
https://www.youtube.com/watch?v=KuazHU1PxKs
https://www.youtube.com/watch?v=pnOT53bO96Q
https://www.youtube.com/watch?v=oqpt7g6ztDg
Ruth Goller appears at this concert presented by Jazz North East 'Women Make Music' and comes with support from PRSF 'Open Fund'

VENUE
The Literary and Philosophical Society
23 Westgate Road, Newcastle Upon Tyne, NE1 1SE
Contact: 0191 232 0192 / library@litandphil.org.uk
Accessibility: Partly accessible for wheelchair users, contact venue for details
Travel: Any Bus and Metro to Central Station
All of our concerts are 14+ with under 18's accompanied by an adult but please do contact the venue for full details regarding younger ages and for any further queries regarding accessibility.

TICKETS
Reflex CD (Nun Street - Newcastle) 0191 260 3246
www.seetickets.com / info@jazznortheast.com
Admission is generally possible through payment on the door subject to venue capacity / Advance booking may be subject to booking fees
Our concessionary rate is available to MU / NUS / OAP / Benefits

ONLINE TICKETS
www.seetickets.com/tour/jazz-north-east

FACEBOOK
www.facebook.com/jazznortheast

JAZZ NORTH EAST
Established in 1966 Jazz North East is the oldest grant-supported jazz promoting body in the UK and a leading specialist promoter of improvised music from around the world. Join our email list to stay in touch with our forthcoming concerts and workshops by messaging us at info@jazznortheast.com
www.jazznortheast.com