WAYS + PUPILLO / BUCK + MACDONALD / REID
Literary and Philosophical Society, Tyne And Wear.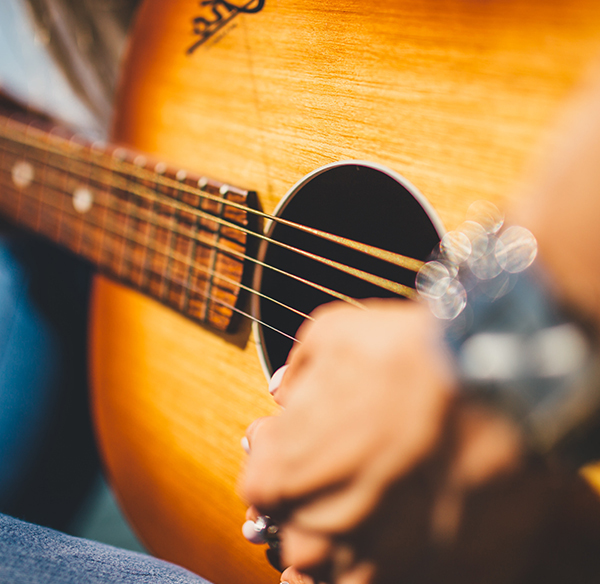 14+ only. 14s to 18s must be accompanied by an adult. No refunds will be given for incorrectly booked tickets.
More information about WAYS + PUPILLO / BUCK + MACDONALD / REID tickets
Saturday 5th October 2019
WAYS featuring ACHIM KAUFFMAN + MASSIMO PUPILLO and TONY BUCK + RAYMOND MACDONALD and JER REID
Ways: Brodie West (Saxophone) / Achim Kauffman (Piano) / Evan Cartwright (Drums)
Massimo Pupillo (Bass and Electronics) / Tony Buck (Percussion and Electronics)
Raymond MacDonald (Saxophones) / Jer Reid (Guitar)
The Literary and Philosophical Society
Doors 6.30pm (7.00pm: Raymond MacDonald and Jer Reid / 8.00pm: Massimo Pupillo and Tony Buck / 9.00pm: Ways)
£12 / £10 Concessions*
Tickets available online from Seetickets, The Lit and Phil, Reflex in Newcastle and On The Door subject to capacity
This concert is presented by Jazz North East and The Literary and Philosophical Society in association with Newcastle Festival of Jazz and Improvised Music
The Literary and Philosophical Society
23 Westgate Road - NE1 1SE
www.litandphil.org.uk
Contact: 0191 232 0192 / library@litandphil.org.uk
Age Restrictions: 14+ with under 18's accompanied by an adult
Accessibility: Partly accessible for wheelchair users, contact venue for details
Travel: Any Bus and Metro to Central Station
Please do contact the venues for full details regarding younger ages and for any further queries regarding accessibility
*Admission is generally possible through payment on the door subject to venue capacity and a concessionary rate is available to MU / NUS / OAP / Benefits for selected concerts
EVENT FACEBOOK
www.facebook.com/events/671584013358295

WAYS featuring ACHIM KAUFFMAN
Ways is the Toronto-based duo of acclaimed Saxophonist / Composer Brodie West and Evan Cartwright, a versatile yet distinctive voice behind the Drum Kit. They initially formed in 2013 as what they collectively describe as a "laboratory project" to hatch various compositional experiments. By 2015, Ways had moved out of the lab scenario to present their work publicly in idiosyncratic gradually unfolding performances. Recently they collaborated with Danish pianist Simon Toldam, and the fruits of this partnership are due for release as their debut recording Fortunes. For the present occasion, Ways will be joined by Berlin-based pianist Achim Kaufmann.

MASSIMO PUPILLO and TONY BUCK
Tony Buck is regarded as one of Australia's most creative and adventurous exports, with vast experience across the globe. He has been involved in a highly diverse array of projects but is probably best known around the world as a member of the trio The Necks. Following studies and early experience in Australia he spent two years in Japan, where he formed PERIL with Otomo Yoshihide and Kato Hideki before relocating to Europe in the mid-nineties. Some of the more high profile projects he has been involved with, aside from The Necks, include the band Kletka Red as well as touring and recording with, among others, The EX, The Exiles, and Corchestra, and involvement with most of the international improvisation and new music community including performances at many major festivals and venues.
Tony has been involved in collaborations with artists such as Brian Eno, Karl Hyde (Underworld), David Sylvian, Swans, Ned Rothenberg, Lee Renaldo, John Surman, John Zorn and Barre Phillips and The Ex. He also creates video works for use with live music performance and has had pieces shown in Tokyo, Belfast, Berlin, New York and Sydney.
Massimo Pupillo is a Bass player, Composer and Improviser, originally from Rome Italy. As in 2018 he has released 72 albums, around 20 of which only with his longterm main band, Zu. His releases have come through labels such as Ipecac Recordings House Of Mythology, and Deutsche Grammophon. Massimo has probably played around 3000 shows all over the world including Europe, Russia, Japan, South Korea, USA, Mexico, Chile, Canada, Mali, Algeria etc etc etc
He has kept a very open attitude leading him to collaborate with other musicians and artists coming from many different avenues: Katia e Marielle Labeque, Barbara Hannigan, Alvin Curran, Mike Patton, David Tibet, Stephen O'Malley , Oren Ambarchi, Nobukazu Takemura, Thighpaulsandra, Damo Suzuki, F.M. Einheit, Peter Brötzmann, Toshinori Kondo, Mats Gustafsson, Ken Vandermark.
He has written and played live for Romeo Castellucci and Chiara Guidi of Societas Raffaello Sanzio, and for the contemporary dance company Dewey Dell.
Living. Now. Here.
Zu / "Zu93" with David Tibet / Zu presents Terminalia Amazonica / URUK with ThighPaulSandra / BECOMING ///ANIMAL with Gordon Sharp/Cindytalk / Laniakea with Daniel O'Sullivan / "Moondog" with Katia Labeque / David Chalmin / Raphael Seguine / Duo with Stefano Pilia / Duo with Tony Buck / Mats Gustafsson Nu Ensemble "Heal"
Previously Massimo has worked with...
Mike Patton / Buzz Osborne (on Carboniferous) / Thurston Moore / Jim O'Rourke / Mats Gustaffson / Terrie Ex / Paal Nilssen Love / Guy Picciotto / Joe Lally (Fugazi) / Gabe Serbian (The Locust ) / The Ex / Getatchew Mekuria / Peter Brotzmann / Toshinori Kondo / Paal Nilssen Love / Chris Corsano / Brian Chippendale (Lightning Bolt) / FM Einheit / Nobukazu Takemura / Damo Suzuki / Dalek / Ken Vandermark / Lasse Marhaug / Mick Harris ( Scorn) etc etc etc

RAYMOND MACDONALD and JER REID
As two members of Glasgow Improvisers' Orchestra the sub group of Raymond MacDonald and Jer Reid is a thrilling and charismatic Guitar and Saxophone Duo that scales ectastic heights of celebratary and joie de vivre free improvisation. Including delicate fragile soundworlds that morph into blistering melodic skrong where the boundaries between Saxophone and Guitar are blurred and their sounds merge to draw audiences into intimate everchanging textures.