Wendy James
The Boileroom, Guildford.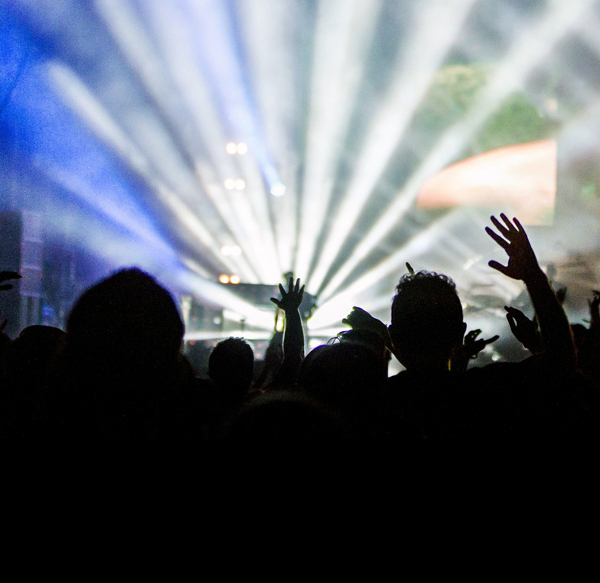 This event is for 18 and over - No refunds will be issued for under 18s.
More information about Wendy James tickets
WENDY JAMES, born in London, is an English singersongwriter notable for her work with band Transvision Vamp, collaboration with Elvis Costello, Solo work and further collaboration with James Williamson from Iggy & the Stooges, Lenny Kaye from The Patti Smith Group and James Sclavunos from Nick Cave & The Bad Seeds.

She is most recognised as the front-woman of iconic 80s alternative rock band Transvision Vamp, which enjoyed chart success in the late 1980s with a string of hits including Baby I Don't Care, I Want Your Love and Revolution Baby.
During the span of Transvision Vamp, Wendy was made a cover-star of many magazines all over the world and photographed by everyone from David Bailey for Tatler Magazine and Jurgen Teller for The Face Magazine and I-D Magazine. She became a household name the world over, made numerous television appearances and riots in Australia happened when Transvision Vamp toured there, with streets blocked off and police on horses having to hold back the crowds.

Her sexually charged and rebellious image won her a huge following of devoted fans, including Miley Cyrus who stated she loved James' look and sound.

Following the band's split in 1991, James went on to collaborate with a number of music legends including Elvis Costello who wrote a full album's worth of material for her, which formed her first solo album "Now Ain't the Time for Your Tears" in 1993.

Her 2nd solo album "The Price of the Ticket" was released in 2016 and her band at the time comprised of rock royalty such as James Williamson (Iggy and the Stooges), Glen Matlock (Sex Pistols), Lenny Kaye (Patti Smith) and James Sclavunos (Nick Cave and the Badseeds, Sonic Youth and the Cramps)

A new album will be, available, released just prior to this tour.
Armed with a catalogue of new material, the audacious vamp will be rocking the venue with a full live band where she will sing a host of old favourites as well as tracks from her latest and previous solo albums.
Go Go Cult
"Dealing in' 80s sleaze, '50s swagger and '70s salaciousness, Reading's The Go Go Cult are an ambitious upcoming band with their fingers in a number of musical pies…….." Tom Williams, Vive Le Rock Magazine
The Go Go Cult crawl from a heavily armed farmhouse in the Swamplands of Reading oozing their wild and unique brand of Hypnotic Fifties Psycho-Delic Garage Punk to mesmerised audiences across the world. Signing to the legendary Western Star Records in 2012 The Go Go Cult have blazed a trail of explosive shows at venues and festivals across the UK and Europe leaving behind them 4 critically acclaimed albums, a licensing deal with European label Trash Wax Records, regular appearances on BBC6 Music and a string of devoted followers ….....
"50s psychedelic punk, anyone? Yes. Go Go Cult sound like being in a 1950s motorbike gang in America, pushed to the musical limits from the constant threat of nuclear holocaust." Tim Hooper for BBC Introducing
The Go Go Cult Ooze Voodoo Rock 'n' Roll, Scream Hypnotic Psycho-delia, Throb Wild Garage Punk & Sneer Smouldering Gothabilly
"The Go Go Cult from Reading evokes the sound of an updated and punk-infused 60's beach party B-Movie with the Cramps on the guest list" Tony Beesley, Vive Le Rock
Miss A Go Go Cult Show At Your Peril ….......
GO GO MUSIC FOR GO GO PEOPLE
http://www.thegogocult.com/GoGoCultSite/