Whales: Beneath the Surface
Natural History Museum, London.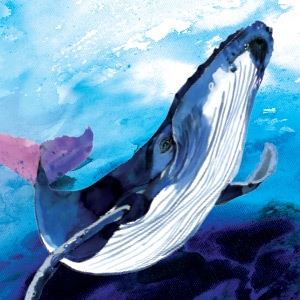 Last chance to see - closes end Feb ✔
Kids go free in February ✔
Up to three children aged 16 and under go free with an adult in February 2018. Please add the required number of free child tickets to your order and proceed to checkout.

Admission into the exhibition is through hourly timed slots - on weekends and at other busy times you may need to queue, so please arrive at your event 20 minutes before your chosen time slot. If you arrive at the museum and there is a queue please show your ticket to a member of staff to gain entry in time for your slot. Visitors who arrive late may be refused entry.

In the rare event that the exhibition is full for a particular period within the hour tickets will be allocated for the nearest available slot.
More information about Whales: Beneath the Surface tickets
Go beneath the waves to explore the extraordinary lives of whales.

'A giant success.' ***** - Londonist

Dive through one of the world's most compelling evolutionary journeys in this major exhibition. More than 100 specimens from the Museum's collection will be on display together for the first time, exploring the extraordinary adaptations of whales, porpoises and dolphins. Travel back 50 million years to the beginning of the evolution of the whale and see how their ancestors used to walk on land. Listen to whale sounds and songs and find out how they are used to communicate and adopt popular behavioural trends. Discover the complex social world of whales and how they are similar to us.

10 things to explore at Whales: Beneath the surface:
1. Test your ability to catch prey in an interactive game
2. Compare your hand to a whale flipper
3. Find out the secret to swimming like a whale
4. See how large whales can grow
5. Understand how whales sense and feed
6. Hear humpback whales sing with the whale jukebox
7. See what lies inside a sperm whale stomach
8. Learn how whales evolved and see how their ancestors used to walk on land
9. Discover how deep some whales can dive
10. Get up close to the Thames whale skeleton, the northern bottlenose whale that swam up the River Thames in 2006.


Richard Sabin, whale expert at the Museum, says, 'Whales are incredibly mysterious and complex creatures, and the giants of the seas. This exhibition brings you face to face with some of the world's most impressive whale specimens, and shows how we are starting to understand and answer the biggest challenges facing whales today.'