Widowspeak Tickets
The Louisiana, Bristol.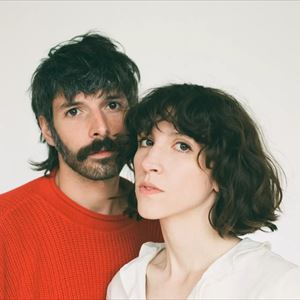 This event is for 14 and over - No refunds will be issued for under 14s.
More information about Widowspeak tickets
Widowspeak is an American indie-rock and dream pop trio that have been crafting hazy, lazy-afternoon soundtracks since 2010, hailing from Brooklyn, New York, U.S.
Initially based out of Tacoma, Washington, singer-songwriter Molly Hamilton and drummer Michael Stasiak were beginning to make a name for themselves before moving to the Big Apple in 2010. With the addition of guitarist Robert Earl Thomas, the group, armed with a laptop microphone and GarageBand, starting crafting a six-track promotional cassette. Later named "The October Tape" after the month of its release, the cassette generated significant online buzz for the band who ultimately signed with Captured Tracks.
In March 2011 Captured Tracks issued Widowspeak's official debut single "Harsh Realm", combining dark and soaring lead guitar with candid, indie-pop lyricism. The single "Gun Show" followed in June 2011, after which the group released its debut, self-titled album in August. Recorded with Woods' Jarvis Taveniere, the record earned the group a considerable fan base and was supported by a host of shows and festival appearances.
Widowspeak's sophomore album, "Almanac", once again on Captured Tracks, was released in January 2013. Taking their sound in a more folk-driven direction, the record was produced by Kevin McMahon, known for his work with Swans and Real Estate, and is an upbeat, shimmeringly summer playlist. The band were subsequently tipped as an artist to watch at 2013's SXSW festival, after which Widowspeak issued the EP "Swamps" in November 2013.