Willy Mason Tickets
The Boileroom, Guildford.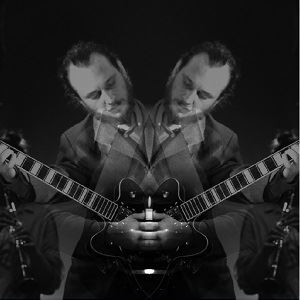 This event is for 16 and over - No refunds will be issued for under 16s.
More information about Willy Mason tickets
With a sound that recalls Bob Dylan and Johnny Cash along with the cynicism of grunge and punk, nobody could believe wry singer/songwriter Willy Mason was only 19 when he appeared on the indie scene. Born and raised on Martha's Vineyard, Mason grew up with his parents' love of folk music. He loved it, too, but his teen years brought Nirvana and Rage Against the Machine into his life. Mason found their political and social messages much easier to identify with and soon combined folk's softer and looser delivery with the revolutionary attitude of his new heroes. Writing came easy now and the teenager had plenty of self-penned material ready when a family friend asked him to appear on his local radio show. As luck would have it, Sean Foley -- an associate of Conor Oberst and his band, Bright Eyes -- was driving through Cape Cod as Mason was on the air. Foley was captivated by Mason's song "Oxygen" and left his phone number at the radio station, setting off a chain of events that would have Oberst and Mason hanging out, doing gigs together, and touring America. With only three people in the audience, a gig at the South by Southwest festival in Austin, Texas seemed a disaster until one of the three introduced himself as BBC DJ Zane Lowe. Lowe was also captivated by "Oxygen" and added it to his playlist when it appeared on Mason's debut, Where the Humans Eat, released by Team Love in 2004. Critics were positive about the album and unanimously shocked that the literate writer and performer of these songs was only 19. Tours with Rosanne Cash, My Morning Jacket, Evan Dando, Beth Orton, and labelmates Jenny Lewis & the Watson Twins increased the fan base and influenced the Astralwerks label to pick up the debut. Astralwerksreissued Where the Humans Eat in early 2006 with bonus tracks and videos added to the original album. That same year Mason assembled a band that included Nina Violet and cousin Zak Borden, and in 2007 his sophomore record, If the Ocean Gets Rough, came out, while a live set at the Austin City Limits festival soon followed. By 2008, two world tours had taken their toll and Mason sought respite back on Martha's Vineyard, only occasionally venturing further afield to play live. He returned to the public eye in 2012 with Carry On, an album produced in south London by Dan Carey which incorporated the use of digital rhythm tracks and electric guitars
Willy Mason (born November 21, 1984) is an American blues, folk and country singer, songwriter, and musician, hailing from Martha's Vineyard, Massachusetts, U.S.
Born in Tarrytown, New York, Willy Mason moved to Martha's Vineyard, Massachusetts with his family at the age of five. During his high school education Mason was a member of a number of bands including Keep Thinking, Cultivation and Slow Leslie, and participated in his school's Minnesingers group and musical theatre productions. With the folk influences of his parent's record collection and his teenage years' proclivity towards Rage Against the Machine and Nirvana, Mason crafts a folky, socially-aware/revolution-in-the-air sound.
By sheer coincidence, during an appearance on a family friend's local radio show, a Bright Eyes associate Sean Foley heard the singer-songwriter, and left his number with the station for Mason to contact. The song Mason played was entitled "Oxygen" and led to Mason and Bright Eyes' Conor Oberst collaborating and touring together. As chance would have it when Mason played "Oxygen" again to an audience of three at South By Southwest festival, one of those members was BBC Radio 1 DJ Zane Lowe. The DJ then played it to a British audience and exposed the singer's often raw delivery and socially-conscious message to a huge audience.
Ahead of his full-length debut Mason released two EPs, one untitled and one named "Hard Hand to Hold". The singer-songwriter's debut album, "Where the Humans Eat", recorded at just 19 years of age, was issued in 2005, and peaked at No. 38 on the UK Albums chart. Due to the success Mason played a host of UK and U.S. festivals including Glastonbury Festival, before taking time off to return home and form a backing band. After releasing the subsequent EPs "Hard to Lie Down" in 2005 and "Scraps" in 2006, Willy Mason toured in support of the respected acts Beth Orton, Death Cab for Cutie, Radiohead and Sondre Lerche.
Mason's sophomore album arrived in 2007 entitled "If the Ocean Gets Rough" to positive reviews, and peaked at No. 33 on the UK Albums chart. After contributing lyrics to The Chemical Brothers' "We Are the Night" album, and a song to "Radio Waves, Vol. 1" – a Martha's Vineyard compilation album – Mason performed at the 2007 Austin City Limits festival. The stresses of being a touring musician began to take their toll and Mason appeared rarely until 2011 where he embarked on a small venue tour of the UK and recorded a session at Manchester's The Sharp Project.
The critically acclaimed singer-songwriter's third studio album "Carry On" was issued in 2012 on Fiction Records. It was produced by Dan Carey and was supported by a sold-out tour of the UK, as well as a tour of Australia alongside Mumford and Sons and Edward Sharpe and the Magnetic Zeroes.