Winter Health & Immune Support Full Day Workshop
Lime Wood, New Forest.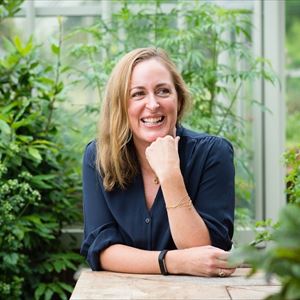 At Lime Wood and Herb House, we have teamed up with some of the most respected experts in the wellness industry to create a space that helps guests and members to really nurture their well-being and feel their absolute best. The experts bring with them a wealth of knowledge, expertise and insider advice that has been integrated into the heart of the hotel and spa; their philosophies influence and underpin our overall approach to nutrition, fitness and holistic wellness.
To help us achieve this, we are working with Nutritional Therapist Amelia Freer to introduce her nutritional guidance so that those looking to support and enhance their well-being have access to the most nourishing options. Amelia is passionate about the power of food, and is on a mission to help others discover and celebrate nutritious food - food that is accessible, easy to make and that bursts with goodness and flavour. Her extensive training, knowledge and passion mean that she is now considered one of the UK's leading voices on the power of food and how you can really lead a happier, healthier life with optimum nutrition.
More information about Winter Health & Immune Support Full Day Workshop tickets
With 3 hours of enlightening talks from Amelia, a cooking demonstration in the HH&Co Backstage Cookery School Kitchen, a locally sourced and seasonal 2-course lunch, an optional relaxing stretch session or forest walk and lots of friendly advice, we will explore all things winter health and immune support including lifestyle choices, nutrition and supplements within a very friendly and relaxed environment. You'll leave with plenty of empowering knowledge and tasty recipes, a 4-day immune supporting meal plan and a goodie bag.

What's included? Full day workshop, to include 3 hours of enlightening talks, 2-course lunch with Amelia, Cookery Demo, Relaxing movement and stretching session and a goodie bag to take home.

On the day (09.00am - 4.30pm):
- Arrival teas & coffees
- 3 hours of enlightening talks with Amelia exploring how to combat the colder months and boost your immune system through mindful food choices and meal preparation.
- Delicious 2-course group lunch, where you will sample some tasty Amelia inspired immune-boosting dishes.
- Cookery demonstration with Amelia, where she will show you how to prep and cook dishes that are packed with nutrition.
- Optional relaxing stretch session or Forest walk.
- Q&A with Amelia to answer all of your questions around building a strong immune system through food.
- A healthy goodie bag to take away including recipes, handouts and nutritious treats.


Click here for more information about Amelia Freer's Workshops at Lime Wood.
Tickets are non-refundable, but are transferable. Subject to availability. Please contact membership@herbhousespa.co.uk in case of special circumstances or with any further enquiries