WOUNDEDSPiRiT -Debut Album launch party
Robin 2, Wolverhampton.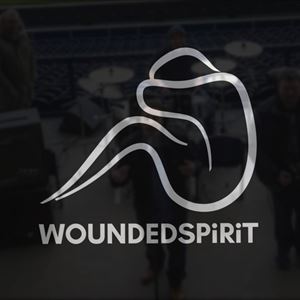 No under 14s in the standing area, 14 - 17s must be accompanied by an adult. No refunds will be given for incorrectly booked tickets.
More information about WOUNDEDSPiRiT -Debut Album launch party tickets
Doors 7.00pm - Stage times
Har-q 7.15pm
Marlowsounds 8.15pm
WOUNDEDSPiRiT 9.30pm
WOUNDEDSPiRiT formed in 1989 they are a Indie-Stadium Pop/Rock band from West Bromwich in the UK.
Steve Wright BBC Radio quoted "they have a sound all to themselves they sound like nobody else"
On the cusp of making it, WOUNDEDSPiRiT were drawing big fanbases and gaining backing from some big names in BBC Radio 1(Steve Wright, Mark Goodier), WOUNDESPiRiT were on track in positioning themselves as the anthemic rock band of the 90s, yet to the dismay of their fans in the midst of their success in becoming an exciting emerging band, WOUNDEDSPiRiT mysteriously disbanded, leaving their fanbase and peers staggered and without reason why. Now after them being overwhelmed by the response from newly reunited fans from what was originally a one off reunion show. WOUNDEDSPiRiT are making a triumphant return, recording new material and revisiting past demos with Producer Gareth Young (All saints, Ronan Keating) which left audiences baited during WOUNDEDSPiRiT's heyday.
2017 saw the band release their crowd rousing anthem 11Months3Weeks6Days with the video shot on location at the Home of West Bromwich Albion the song received AirPlay across the globe bringing the band to a wider fanbase and reaching No1 on the Reverbnation UK Charts
WOUNDEDSPiRiT consist of Jason Kelly on Vocals, Elton Mctaggart on Drums, Terry Ebanks on Bass/vocals, Biggsy on Guitars and Debbie P on keyboards/vocals influenced by Simple Minds, U2, Coldplay, The Killers,The Alarm, Tears for Fears to name a few, WOUNDEDSPiRiT have developed a sound of big guitars, thundering percussion, yet have an uncanny ability to give space for memorable melodies and thought provoking words.
WOUNDEDSPiRiT launched their debut single at the Robin 1 in 1995 and now they are launching their debut Album at the Robin2, "we always said if we launched an album it could only be at the Robin2" Jason Kelly
This is a night on the Black Country Music calendar not to be missed!
www.woundedspirit.net
www.facebook.com/woundedspirit2/
www.twitter.com/woundedspirit1/
https://youtu.be/rATzRaKnM_4
www.reverbnation.com/WOUNDEDSPiRiT
Marlowsounds are a Band from West Bromwich with founder members Tom Greenhalgh singer/songwriter and Girish Patel producer/lead Guitarist, Their debut album A Life Worth Living was released 1st September 2017.Influenced by the British indie music scene of the 90s they forge themselves on epic guitar driven riffs and a hooky chorus.
https://m.facebook.com/MarlowsoundsUK/
https://www.reverbnation.com/tomgreenhalgh

Har-Q joined WOUNDEDSPiRiT on the single STANDUP and as performed the song live with the band on many occasions, Join Har-Q on the rebirth of Hip-Hop as he performs Live at the Robin2 for the very 1st time.
www.facebook.com/harqthalord/
www.instagram.com/harqofficial/