Y&T
Roadmender, Northampton.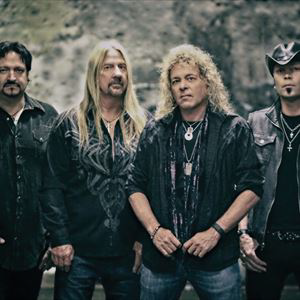 eastside events present
Y&T
Plus special guests Electric Mary
Tuesday 5th November 2019
Northampton Roadmenders
Under 14s must be accompanied by an adult. We cannot issue refunds to under 14s who are not accompanied by an adult.
More information about Y&T tickets
Before Mötley Crue, before RATT, even before there was a Metallica, Y&T was slogging away in sweaty rock clubs around America. When the band formed in the early 1970s, little did they know they would set the standard for hard rock bands that trailed. Many of the biggest acts of the '80s became popular opening for headliners Y&T—and cut their teeth on the band, as evidenced by the Y&T mentions in tell-all books by acts such as Metallica and Mötley Crue.

Born in Oakland, California, Y&T is one of the San Francisco Bay Area's own innovators of the hard rock sound. Whether performing to a festival crowd of fifty-thousand or in an intimate nightclub, Y&T's high-energy set and passionate performances still captivate legions of fans around the globe, proving Y&T's music timeless.