Yazz Ahmed's Electric Dreams
Gosforth Civic Theatre, Newcastle Upon Tyne.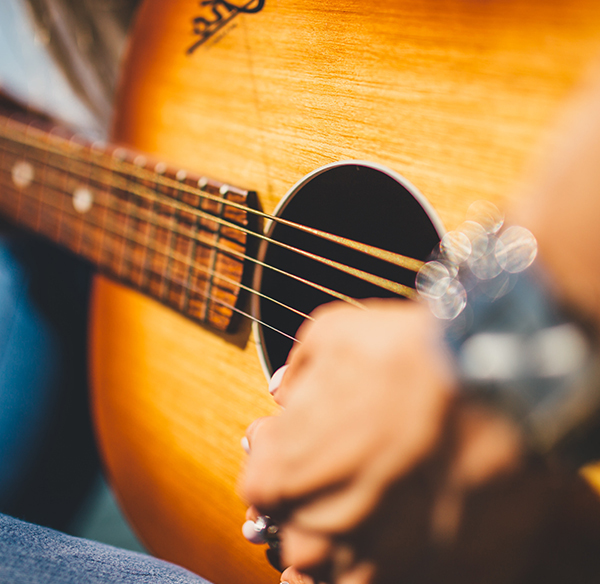 14+ only. 14s to 18s must be accompanied by an adult. No refunds will be given for incorrectly booked tickets.
More information about Yazz Ahmed's Electric Dreams tickets
YAZZ AHMED'S ELECTRIC DREAMS
Friday 4th October 2019
Doors: 7.30pm (music starts 8.00pm)
Gosforth Civic Theatre - Newcastle
£12 / £10 Concessions
'The high priestess of psychedelic Arabic jazz'
Yazz Ahmed (Trumpet and Flugelhorn) / Jason Singh (Voice / Electronics / Live Sampling) / Samuel Hällkvist (Electric Guitar) / Rod Youngs (Drums)
Yazz Ahmed's Electric Dreams quartet, featuring vocal sculptor, Jason Singh, drummer, Rod Youngs, and guitarist, Samuel Hällkvist, is the latest incarnation of an on-going series of live performances and recording sessions in which she collaborates with her favourite musicians to create unique and spontaneous compositions.
These free flowing and conversational improvisations make use of electronic effects, sound design, live looping and sampling, in an exploration of contemporary jazz from a different angle.
https://soundcloud.com/yazzahmed/electric-dreams-excerpt-elgar-room-royal-albert-hall-oct-2017
www.yazzahmed.com
www.samuelhallkvist.com
www.jasonsinghthing.com
www.rodyoungs.net
This concert is presented by Jazz North East and Gosforth Civic Theatre Jazz Club in association with Newcastle Festival of Jazz and Improvised Music.
VENUE
Gosforth Civic Theatre
Regent Farm Road, Gosforth, Newcastle upon Tyne, NE3 3HD
Contact: 0191 284 3700 / info@gosforthcivictheatre.co.uk
Accessibility: Fully accessible venue for wheelchair users
Travel: Regent Centre Metro and Bus Station is just across the road
14+ with under 18's accompanied by an adult but please do contact the venue for full details regarding younger ages and for any further queries regarding accessibility.

TICKETS
Reflex CD (Nun Street - Newcastle) 0191 260 3246
www.seetickets.com / info@jazznortheast.com
Admission is generally possible through payment on the door subject to venue capacity
Our concessionary rate is available to MU / NUS / OAP / Benefits
Event Facebook
www.facebook.com/events/2374783572789517
FACEBOOK and WEBSITES
www.facebook.com/newcastlefestivalofjazzandimprovisedmusic
www.newcastlefestivalofjazzandimprovisedmusic.com
www.facebook.com/gocivtheatre
www.gosforthcivictheatre.co.uk
www.facebook.com/jazznortheast
www.jazznortheast.com

DEEP READING
Yazz Ahmed is a British Bahraini trumpet and flugelhorn player.
Her music, through which she seeks to blur the lines between jazz, electronic sound design and the music of her mixed heritage, has been described as 'psychedelic Arabic jazz, intoxicating and compelling'.
In recent years she has lead her various ensembles in concerts around the UK and abroad, including in New York, Kuwait, Algiers, Berlin, Paris, Istanbul, Tunis and Amsterdam, and at major festivals such as WOMAD, Molde Jazz, Pori Jazz and Love Supreme.
Yazz has also recorded and performed with Radiohead, Lee Scratch Perry, Joan as Police Woman, Tarek Yamani, Amel Zen, singer songwriter Jack Peñate, and has toured the world with art-rock band, These New Puritans.
In 2012, Yazz represented Bahrain in London's Cultural Olympiad, joining renowned musicians from the Arabian Gulf in collaboration with Transglobal Underground. This project, In Transit, was supported by the British Council and was performed in Dubai and London.
Yazz was awarded a jazz fellowship from Birmingham Jazzlines in 2014, who supported her during the course of a year in writing a major new suite, Alhaan al Siduri, premiered in October 2015 at the CBSO Centre, Birmingham. One year later the second performance marked Yazz's debut in her paternal homeland at the Bahrain International Music Festival.
In 2015, Yazz was commissioned by the Tomorrow's Warriors, with support from PRS Women Make Music, to write a suite inspired by courageous and influential women. Polyhymnia was premiered at the Purcell Room by a special all female ensemble at the WOW! Festival in March 2015.
During her year as an LSO Soundhub composer in 2016, Yazz explored writing music for her newly developed quarter-tone flugelhorn, which enables her to get closer to the spiritual nature of the 'blue notes' in Arabic music.
2017 saw the release of her second album, La Saboteuse, on Naim Records. The album caused quite a stir, gaining multiple rave reviews and making many 'best of 2017' lists around the world, including Jazz Album of the Year in The Wire magazine and achieving the number 18 spot in Bandcamp's top 100 albums (all genres).
In August 2018 Yazz released an EP of remixes from La Saboteuse, featuring collaborations with Hector Plimmer, DJ Khalab and Blacksea Não Maya which has brought her music to a new audience.
Also in 2018, Yazz was commissioned, by the Ligeti Quartet, alongside seven other composers, to write music inspired by modern astronomy, each focusing on a different planet in the solar system. The Planets 2018, created especially for planetariums, features Yazz's composition Saturn and was performed around the UK during October 2018.
Yazz is currently working on completing the recording of her third album, Polyhymnia due for release in 2019.

Yazz Ahmed - 'La Saboteuse'
'Jazz Album of the year' - The Wire
'The Best Albums of 2017 (All Genres - #18)' - Bandcamp
'Top 50 albums of 2017 (all genres) #15 ' - The Vinyl Factory
'The Best Jazz Albums of 2017' (#2) - Stereogum
'Album Of The Year' - The Bird Is The Worm
"Incredible new music from Yazz Ahmed" - Gilles Peterson
"Haunting and elegant …" - The Guardian 4*
"Yazz Ahmed…A Languorous Cinematic Drift" - MOJO
"Echoes something of siesta-era Milles" - Jazzwise 4*
"…let Ahmed take you on a beautiful journey of forward-thinking jazz compositions" - Twistedsoul
"...its potent mix of post-bop lyricism and modern fusion soundscaping makes connections with both head and heart" - Dave Sumner (Bandcamp)
"Even if you're not familiar or terribly interested in jazz, Ahmed's music deserves your attention, and she'll most likely make you second guess your thoughts on jazz" - Headphone Nation