Zak Younger Banks - EP Launch London
Folklore, London.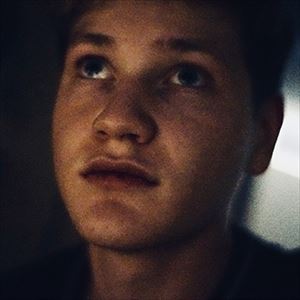 After you buy, click
to easily split ticket money with friends.
More information about Zak Younger Banks - EP Launch London tickets
Zak Younger Banks launches his debut EP at Folklore, Hoxton. Support to be announced.
A skilled guitarist who plays with passion and originality, Newcastle and Glasgow based singer-songwriter and guitarist Zak Younger Banks combines emotionally raw vocals, poetic lyrics and intricate finger style guitar arrangements to create original and distinctive songs. Whilst inspired by singer-songwriters including Josh Tillman, Isaac Gracie, Damien Rice, Hozier and Leonard Cohen, Zak's involvement in traditional music is fundamental to his writing – studying traditional guitar at the Royal Conservatoire of Scotland after having established himself as a guitarist on the Newcastle and Glasgow folk scenes, and playing in duos and trios with musicians from Scotland and the North East.
As a solo artist Zak has played several successful headline gigs at venues including Ernest, Bar Loco, Quilliams and the Cluny, and has played support for bands and artists in venues in England and Scotland, such as Northern Company (Cumberland Arms, Newcastle), Iona Fyfe (Admiral Folk Club, Glasgow), Hareshaw Linn (Quilliams, Butterfly Cabinet, Newcastle upon Tyne), and Tom Hickox (Surf Café, Tynemouth) and Raghu Dixit (Sage Gateshead).
He also collaborates with North East singer-songwriter Eve Simpson, performing with her and writing songs together. He has played at festivals including Whitby, Beverly and Mouth of the Tyne, toured in Denmark and the UK with folk supergroup Folkestra and has been a street performer at the Edinburgh International Fringe Festival for the past 2 years.
"Zak's songs project universal sentiments whilst retaining hints of subtle vulnerability" - Eve Simpson
"Zak writes from the heart, sings from the heart and plays from the heart. A rare and unique talent. Not to be missed." - Dave Wood