ZED'S DEAD: A Tarantino Royale
St Pauls, Worthing.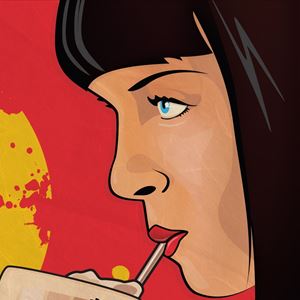 COASTAL EVENTS LTD PRESENTS - ZED'S DEADS: A Tarantino Royale
TIMINGS:
17:15 - 20:00 Pulp Fiction Screening - Connaught Cinema, Worthing, BN11 1LG
20:00 - 01:00 ZED'S DEAD: A Tarantino Royale - St Pauls Arts Centre, Worthing, BN11 1EE
This event is for over 18s only - No refunds will be issued for under 18s.
More information about ZED'S DEAD: A Tarantino Royale tickets
In 1992, Quentin Tarantino changed the cinematic landscape forever when he released his first film, Reservoir Dogs.
Since then, his following seven films (and additional projects, writings, and collaborations) have cemented him as one of history's most influential film directors.
To mark the 25th Anniversary release of what is widely considered his most groundbreaking and influential movie, Pulp Fiction, Coastal Events invite you to a royale celebration of all things QT.
We've hooked up with our friends over at The Connaught Cinema to show Pulp Fiction on the big screen and then it'll be time to cross the road to St Paul's Arts Centre, where things will be getting hot, dark, loud and racy - just the way the man himself would want it.
Want to know what to expect? The unexpected.
Just ask yourself what QT would want to see, hear, taste and touch and you'll be along the right lines.
So dust off your black suits and ties, yellow catsuits, bridal gowns and your shiniest gimp costumes, then grab your tickets for what will be one inglorious night.
"ZED'S DEAD BABY, ZED'S DEAD".