One Night Of Queen - Billets
Le Cepac Silo, Marseille.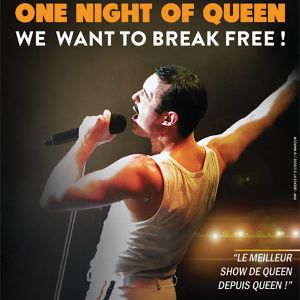 Plus d'informations sur les billets One Night Of Queen
Organisateur : SUD Concerts / Le Silo

ONE NIGHT OF QUEEN # WE WANT TO BREAK FREE ! Tour 2022

Suite aux dernières annonces gouvernementales, nous avons le plaisir de vous annoncer que l'ensemble de la tournée ONE NIGHT OF QUEEN est maintenue.
Les concerts se dérouleront dans le respect des dernières mesures sanitaires.
L'ensemble des billets restent donc valables et les concerts auront bien lieu.

Continuons à soutenir nos artistes et la culture !


THE SHOW MUST GO ON !


Contact PMR : 04 91 90 00 00