Foals - Billets
Zénith Paris La Villette, Paris.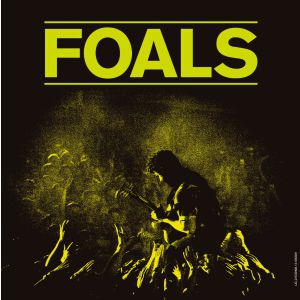 Plus d'informations sur les billets Foals
- Le billet est personnel et révocable
Ce billet peut être annulé à la demande du Producteur.
- Le billet est vendu par le Producteur (via les réseaux de distributions autorisés) directement au consommateur.
Tout billet acheté par des revendeurs à des fins lucrative sera annulé
- Le billet peut IMMEDIATEMENT DEVENIR INVALIDE s'il est revendu ou offert à la vente, sauf par l'intermédiaire d'un site de revente officiel.
- Le site de billetterie recontactera tous les acheteurs de billets pour le concert de Foals avec une offre gratuite un peu plus tard. Cela ne signifie pas que vous serez dans leur base de données à moins d'en faire la demande en cochant la case dédiée.


1. This ticket is a personal, revocable license and, at all times. This ticket must be surrendered to the Promoters upon request.
2. This ticket is sold on behalf of the Promoters to the Consumer. Any tickets purchased by business or traders in breach of the T&C's of Ticket Sale will be cancelled.
3. This ticket may IMMEDIATELY BECOME INVALID if resold OR OFFERED FOR SALE unless the sale is through our official face-value resale partners.
4. Ticket sales are limited to a maximum of 8 tickets per person in general on sale (and 4 in presale) . Refunds will only be offered in the event of cancellation/rescheduling. Only tickets purchased through approved agents are valid. The venue reserves the right to refuse admission.
5. The retailer would like to contact all Foals ticket purchasers with a free offer prior to the tour later. This does not opt you into retailer marketing unless you choose to below.


Port du masque obligatoire pour assister au concert