Pendragon Love Over Fear Tour - Tickets
Le Rex, Toulouse.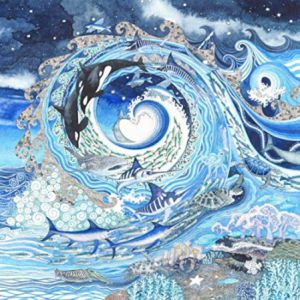 More information about Pendragon Love Over Fear Tour tickets
Base Productions présente Pendragon en concert le lundi 19 avril 2021 au Rex (Toulouse)


Les billets achetés pour le concert de Pendragon, initialement prévu le lundi 16 mars 2020 au Rex (Toulouse) restent valables pour ce concert.

C'est inédit, Pendragon reprend la route ! Le groupe de rock progressif originaire d'Angleterre revient en 2020 avec une nouvelle tournée à travers toute l'Europe pour fêter ses 40 ans de carrière qui s'annonce mémorable.

A ses débuts le groupe était rempli d'ambition et de joie de vivre et a commencé par jouer des reprises de classic rock de Jimi Hendrix, Led Zeppelin, Fleetwood
Mac... L'entrée du groupe dans l'industrie de la musique est compliquée mais leur passion musicale ne disparait pas pour autant !

Après 2 albums indépendants, ils réussissent à percer et lance leur propre label, Toff Records, c'est là que le groupe peut désormais se concentrer sur leur propre
création musicale et enregistre The World (1991), leur troisième album mais premier du groupe avec leur style définitif et unique.

The Windows of Life (1993) enfonce le clou et Pendragon est enfin lancé dans le monde du rock progressif. Mais c'est The Masquerade Overture (1996) qui reste
à ce jour leur album le plus vendu dans le monde (plus de 60 000 exemplaires).
Les albums se sont enchaînés jusqu'à aujourd'hui et en 2017 Pendragon sortait The Masquerade 20, double album live qui fait écho à The Masquerade Overture
paru 20 ans plus tôt.
Pendragon est encore un des groupes phares du mouvement néo-progressif et il continue de tourner régulièrement en France.