Red à Paris - Billets
Le Backstage By The Mill, Paris.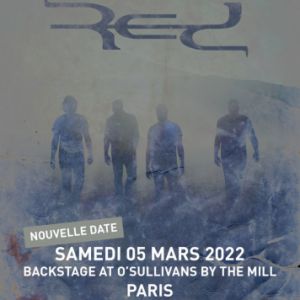 Plus d'informations sur les billets Red
Base Productions présente RED en concert au Backstage O'Sullivans By The Mill le samedi 05 mars 2022 ( 19h00 )


Depuis ses débuts sur scène avec le single «Breathe Into Me» et l'album «End Of Silence» (2006), tous deux disques d'or, le groupe RED nominé aux GRAMMY a eu une carrière dépassant les limites de la musique. Mélangeant le Nu-métal et le hard rock alternatif avec des éléments de classique et d'orchestre, le son RED demande une représentation visuelle de la portée correspondante, ce que le groupe n'a jamais manqué de livrer au public.
Les albums narratifs, les clips musicaux, et les tournées pyrotechniques infusées de romans graphiques donnent lieu à un spectacle pour tous les sens.
Le résultat est époustouflant, couvrant désormais plus de 20 singles radio n° 1 et albums vendus à 3 millions d'exemplaires / diffusés dans le monde entier.