Thundercat - Billets
Elysee Montmartre, Paris.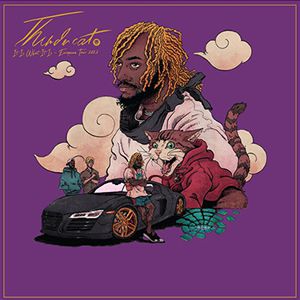 Plus d'informations sur les billets Thundercat
Free Your Funk et Live Nation presentent le concert de :

THUNDERCAT

Au vu du contexte actuel, le concert de Thundercat à l'Elysée Montmartre (Paris) plusieurs fois reporté en raison de l'épidémie est reporté au 6 Avril 2022. Les billets des dates antérieures restent valables.

A travers 3 et desormais 4 albums et un ep, via de multiples collaborations avec Flying Lotus évidemment mais aussi Erykah Badu, Kendrick Lamar ou encore Kamasi Washington Thundercat, a dévoilé depuis 2011 ses multiples talents de bassiste, songwriter et interprète.

Une patte unique qu'on retrouve sur ses albums solo que Thundercat a sortis sur le label de son comparse Flying Lotus, Brainfeeder : en 2011 'The Golden Age of Apocalypse' puis en 2013, 'Apocalypse' aux frontières de la soul, de la beat scene, de la pop et de l'electronica avant de sortir un nouvel ep « The beyond, where the giants roam » en 2015, l'album « Drunk » en 2017 et désormais "It is what it is".

Une patte qu'on retrouve sur scène où les prestations de son groupe sont plus qu'à la hauteur de ce qui se passe sur disque.