Bilbao BBK Live 2022 à Bilbao, Vizcaya - Bilhetes
Kobetamendi, Bilbao, Vizcaya.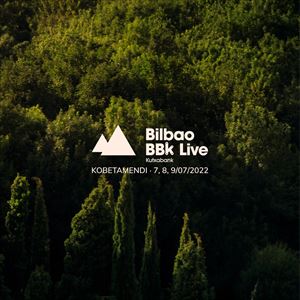 Bilbao BBK Live will take place on 7, 8 and 9 July 2022. LCD Soundsystem, J Balvin, The Killers, Pet Shop Boys, Stromae, Moderat, M.I.A. and Placebo, headliners along with BICEP Live, Caribou, Bomba Estéreo, Phoebe Bridgers, Supergrass, Slowthai among many others Tickets on sale now!
Alguns ou todos os itens deste evento requerem que utilizador Insira um código promocional.
Insira as suas informações abaixo para comprar bilhetes.
---
Mais informações sobre Bilbao BBK Live 2022
Minors under 16 years of age may only enter accompanied by an adult and with the following AUTHORIZATION.

Children over 16 but under 18 may enter the venue on their own by signing this AUTHORIZATION.

Children under the age of 10 are free and must be accompanied by the following AUTHORIZATION

Instalment payment available!

The tickets are not nominative, the name that will appear on the tickets is the name of the person who bought them.