This Christmas head to Kew Gardens for its magical annual event.
There's something for everyone at this festive time of year as the one mile sparkling path winds its way through the world-famous gardens in a magical after dark experience.
Now in its fifth year, our new 2017 winter trail boasts over one million twinkling lights. Welcome to an enchanting world festooned with seasonal cheer as you wander beneath unique tree canopies drenched in Christmas colour.
Here, fairy-tale meets fantasy as singing trees, larger-than-life flora, ever-changing ribbons of light, giant baubles, a tunnel of bubbles and a flickering Fire Garden await. And for the finale, criss-crossing laser beams leap to life at the Palm House, with jumping jets of light and kaleidoscopic projections.
See Santa and his elves at the North Pole along the way. Enjoy your favourite vintage rides*, gather to toast marshmallows and traditional festive fare, and browse in Kew's well-stocked gift shops.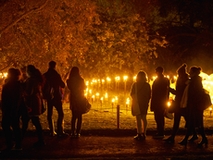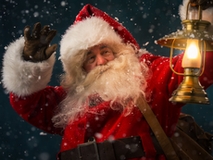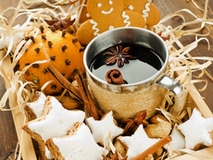 More information
DATES
• Wednesday 22 November - Sunday 26 November
• Wednesday 29 November - Sunday 3 December
• Wednesday 6 December - Sunday 10 December
• Wednesday 13 December - Sunday 24 December
• Tuesday 26 December - Monday 1 January
ENTRY TIMES
Christmas at Kew opens at 5pm and closes at 10pm.
Main Entrance - Victoria Gate: Choose from nine entry times every 20 minutes between 5pm and 7.40pm.
Last entry at the main entrance, Victoria Gate is at 8.00pm.
Tickets with pre-paid parking at Brentford Gate - choose from eight timed entry slots, at 20-minute intervals, between 5pm and 7.20pm. Last entry at 7.40pm.
PRICES
Advance tickets from £16 (£10 for children). Friends of Kew receive further discounts. Booking fees apply.
Off peak pricing applies on the following dates: Wed 22 - Fri 24 Nov, Wed 29 & Thurs 30 Nov, Wed 6 & Thurs 7 Dec, Wed 13 & Thurs 14 Dec. Peak pricing applies on all other dates.
*separate charges apply for the vintage rides
VIP your experience
Why not make an evening of it with our VIP exclusive package - with fast track entry, access to a private area within The Botanical overlooking the beautifully lit Palm House Pond, and informal hospitality. The VIP upgrade costs £45 and can be purchased as an add on to your adult or family ticket. Children are welcome to join you, but no food or drink is included. VIP packages are available at 5pm, 5.40pm, 6.20pm and 7pm in conjunction with entry tickets at Victoria Gate.
For full event information visit www.kew.org/christmas