Lady Windermere's Fan
Vaudeville Theatre, London.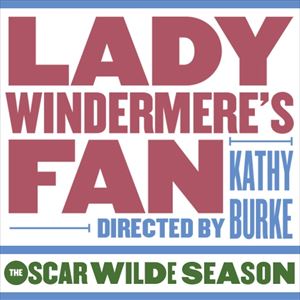 Kathy Burke directs Oscar Wilde's artful Victorian comedy starring Jennifer Saunders. Award-winning director Kathy Burke (The Quare Fellow, Once a Catholic) has brought together a talented comedic cast. Comedian, screenwriter and actor Jennifer Saunders (French and Saunders, Absolutely Fabulous) guest stars as the Duchess of Berwick, marking her return to the West End stage for the first time in over twenty years. Samantha Spiro (Babs, Game Of Thrones), playing Mrs Erlynne, won an Olivier Award for her performance in Merrily We Roll Along at the Donmar Warehouse. Kevin Bishop (The Kevin Bishop Show) will play Lord Darlington, having recently starred in one-man show Fully Committed at the Menier Chocolate Factory. 'You gave me this fan today; it was your birthday present. If that woman crosses my threshold, I shall strike her across the face with it' Classic Spring's Oscar Wilde Season kicks off with Lady Windermere's Fan at the Vaudeville Theatre; on the day of Lady Windermere's birthday party, all is perfectly in order. Until her friend Lord Darlington plants a seed of suspicion. Is her husband having an affair? And will the other woman really attend the party?
A £1.25 restoration levy (collected on behalf of the theatre) appears as part of the ticket cost.

LADY WINDEMERE'S FAN

Booking Period: Friday 12th January 2018 - Saturday 7th April 2018

Age guidance: 8+