MIL - Lisbon International Music Network 2021 Bilhetes
Hub Criativo do Beato, Lisbon.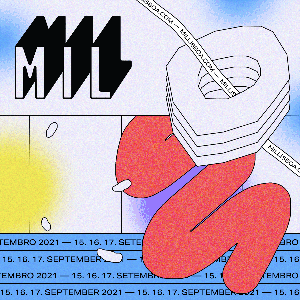 MIL 2021 festival and convention programme will take place at Hub Criativo do Beato in a physical format.
Following DGS current measures and legislation, it will be requested to present a COVID-19 Vaccine Certificate or show a negative COVID-19 (NAAT - Nucleic Acid Amplification Tests - RT-PCR, NEAR, TMA, LAMP, HDA, CRISPR, SDA, etc -, performed within 72 hours prior; antigen test (TRAg) performed within 48 hours prior; or antigen self test performed 24 hours prior).
Este evento é somente para maiores de 16 anos. Nenhum reembolso será concedido para menores de 16 anos.
Mais informações sobre MIL - Lisbon International Music Network 2021
O MIL 2021 acontece nos dias 15, 16 e 17 de setembro.

O MIL dedica-se à descoberta, promoção, valorização e internacionalização da música popular atual. Nos formatos de showcase e convenção, o MIL antecipa futuras tendências, apostando em artistas que escapam às fórmulas comerciais pré-estabelecidas, e provoca o debate sobre todas as questões que determinam o futuro da música e da cultura.

Durante 3 dias, Lisboa torna-se o ponto de encontro de centenas de artistas e profissionais da música e da cultura vindos de todo o mundo para um programa de concertos, formação, debate e diversas oportunidades de negócio e intercâmbio.

Programa completo em millisboa.com
PROMOTOR: CTL - Cultural Trend Lisbon