Stormzy
Bournemouth Int'nl Centre, Bournemouth.
Veuillez noter : les billets suivants ont été mis à la revente par des clients qui n'ont plus la possibilité d'assister à cet événement. Ces billets ne seront pas expédiés par See Tickets, mais par le vendeur qui les a initialement proposés.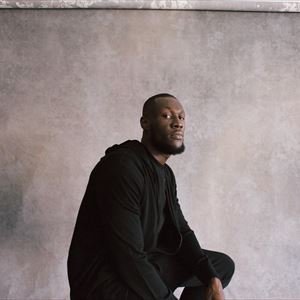 Stormzy - Revente de billets
Ces billets ont été mis en vente par les clients qui ne peuvent plus assister à cet événement. Veuillez vous assurer que vous connaissez les conditions et restrictions spécifiques pour cet événement avant l'achat des billets.
Les mineurs de moins de 14 ans doivent être accompagnés d'un adulte. Aucun remboursement ne sera accordé aux personnes de moins de 14 ans.
Remarque : un 10% frais de revente sera ajouté à cette commande.
Plus d'informations sur les billets Stormzy
VENUE AGE RESTRICTIONS

STANDING CONCERTS
No Under 12's to stand
12 - 13 years standing to be accompanied by an adult (ratio 1 adult to 4 c
hildren)
14 years and over are able to stand without an accompanying adult at paren
ts discretion

SEATED CONCERTS
No age restriction unless advertised as unsuitable for certain ages i.e. x
rated comedian etc
All children under14 years must be accompanied by an adult.
1 adult may supervise a maximum of 10 children under 14 years.
14 years and over are not required to have an accompanying adult


Children under two years of age will not be admitted to the Performance un


Set to be one of the most highly anticipated tours of 2020, Stormzy has today announced a huge 55-date ?H.I.T.H. World Tour'. With shows spanning across Europe, Asia, Australia, New Zealand, North America, UK & Ireland and Africa, the tour marks Stormzy's biggest live offering to date. Kicking off the tour in Dubai on February 7th and concluding in Africa in October, the tour will also see him make his solo debut at The O2, London for two nights on 3rd & 4th of September, marking his first solo shows in the capital since his 3-day stint at O2 Academy Brixton in May 2017! Subsequent to The O2 shows in London, Stormzy will grace the stages of 11 more arenas throughout the UK and Ireland, concluding at Bournemouth's international Centre on 22nd September. Thereafter he will head to Africa to tour for the first time, notably playing a date in his homeland of Ghana, before ending the world tour with a show in Lagos, Nigeria

Stormzy's forthcoming album, ?Heavy Is The Head' marks a hugely exciting return for the multi award-winning phenomenon and is a record which has been executively produced entirely by the musician himself; showcasing his world class lyricism and musicality alongside many of his celebrated and relatable subject matters. The album also features additional vocals from some of the most exciting musicians of this generation - all of whom have been hand-picked by Stormzy including, (in alphabetical order) Aitch, Burna Boy, Ed Sheeran, Headie One, H.E.R., Tiana Major9 and YEBBA with production from Fred Gibson, Fraser T Smith, T-Minus and others.