Cinderella at The London Palladium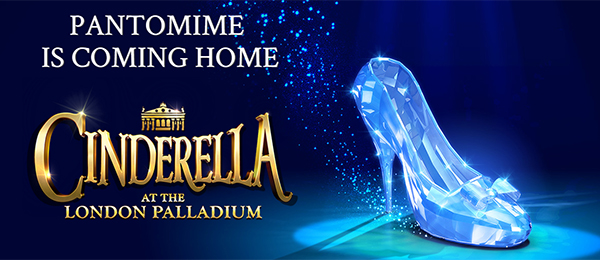 Cinderella will be staged at the London Palladium this Christmas, marking the first pantomime the venue has hosted in thirty years.
Qdos Pantomimes are producing the show which runs between 9th December 2016 and 15th January 2017. Cinderella will be helmed by Andrew Wright and Michael Harrison.
Qdos' Chairman Nick Thomas says: "Given the rich history of the London Palladium, where a galaxy of top entertainers have appeared in traditional family pantomime, Qdos Entertainment is greatly honoured to have been invited to stage Cinderella at this iconic theatre.
"We are thrilled to be bringing pantomime back following an absence of nearly three decades with a sumptuous production that befits The Palladium's role as the home of pantomime in London."
Sign up to have first access to tickets.