One Night Records present: Lockdown Town
One Night Records, London.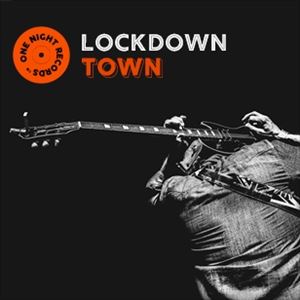 More information about One Night Records present: Lockdown Town tickets
One Night Records, a brand-new immersive music experience, launches this October 2020 at a secret London Bridge location.

For a limited initial run, the exciting new live event, the first of its kind to be designed as a social distanced experience, will offer guests the chance to spend a unique night out together with a group of friends or family in a specially designed safe environment.

Through a maze of hidden tunnels, One Night Records is an immersive gateway into a whole secret world of live music and a celebration of the bold innovators and rule breaking music makers of the 1950s back to the 1920s. Throughout history, music has been one of the most disruptive and unifying forces of culture and society. One Night Records, promises just this - a musical adventure and a unique night out in a world adapting to a new future. Traveling back in time through music's radical energy with a group of friends or family, visitors will experience live music and its disruptive nature as never seen before.

The producers are pleased to announce that as the first socially distanced immersive event, One Night Records provides a safe environment to spend a night out with up to four family members or friends, once again enjoying an evening of live music, food and drink. Stepping into the secret venue, individual groups embark on this specially curated musical journey. Limited spaces for each night are on sale, alongside staggered arrivals, to ensure social distancing and further measures are in place with the guarantee to meet all official guidelines on events and gatherings.

Watch The Teasers

Health and Safety

One Night Records is pleased to announce that the venue and event are designed to be Covid-Safe, incorporating social distancing and exceeding government guidelines for the present day by implementing the following measures:

Masks to be worn at all times on site - handed out on entry.
Increased ventilation designed into venue mechanics
All drinks and food service to be pre-ordered or using 'drive-thru' mechanic, so no communal bar area will be in use.
Suitable washing facilities with soap and warm water and hand sanitisers will be provided at regular intervals
We will also provide tissues, no-touch trash cans, hand soap, alcohol-based hand rubs containing at least 60 percent alcohol, disinfectants, and disposable towels for workers and audiences.
Signage will encourage respiratory etiquette, including covering coughs and sneezes, and bins provided for disposable gloves and tissues
Hand sanitiser (alcohol gel) dispensers in each tunnel archway entrance
No 'household' of ticket holders will come closer than 2.5m to the next household - audiences will follow guidelines throughout experience.
Strict housekeeping in effect wherever audiences go.
Venue cleaned by professional teams every night.
Every item bought or used at ONR has a fresh sticker for 'COVID-19 Safe To Use'.

Important Information

Booking Period: 2 October - 30 December 2020

Venue: The Venue is in a secret location in Zone 1 between Southwark, London Bridge and Borough stations.

Running Time: The performance is approximately 2 hours long with 3 integrated opportunities to enjoy food and drinks as well as restrooms.

Arrival: Please arrive at the venue at least 15 minutes before your time slot to allow time to check in before your entrance. Please be aware there will likely be queues. We are on a tight schedule so please make sure you don't miss your slot. Bag checks may be needed.

Hygiene: Due to Covid-19 we are having to ensure that social distancing rules are adhered to at all times. Please make sure to read our guidelines before coming. If you do not adhere to the hygiene policy, you will be asked to leave.

Cloakroom: Unfortunately, there are no cloakroom facilities due to social distancing rules, however we are providing hooks for you to keep your belongings on. This is at your own risk.

Age Restrictions: This performance is recommended for 18+. However, it is suitable for children 13+. Any minor (under the age of 18) must accompanied by an adult at all times.

ID: All ticket holders are required to bring photo ID (passport, Identity card and/or British driving licence). You may not be admitted without valid photo ID.

Latecomers / Readmission: Latecomers will not be admitted. Readmittance is not allowed.

Food and Drink: We will be serving delicious food and drinks throughout the evening. Drinks will be themed to the music, food will be a selection of light bites. You will order all your drinks before entering the show.