The Mousetrap
St Martin's Theatre, London.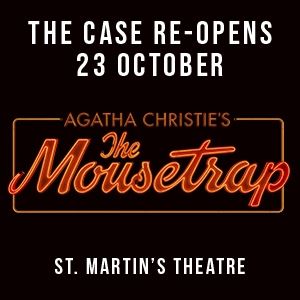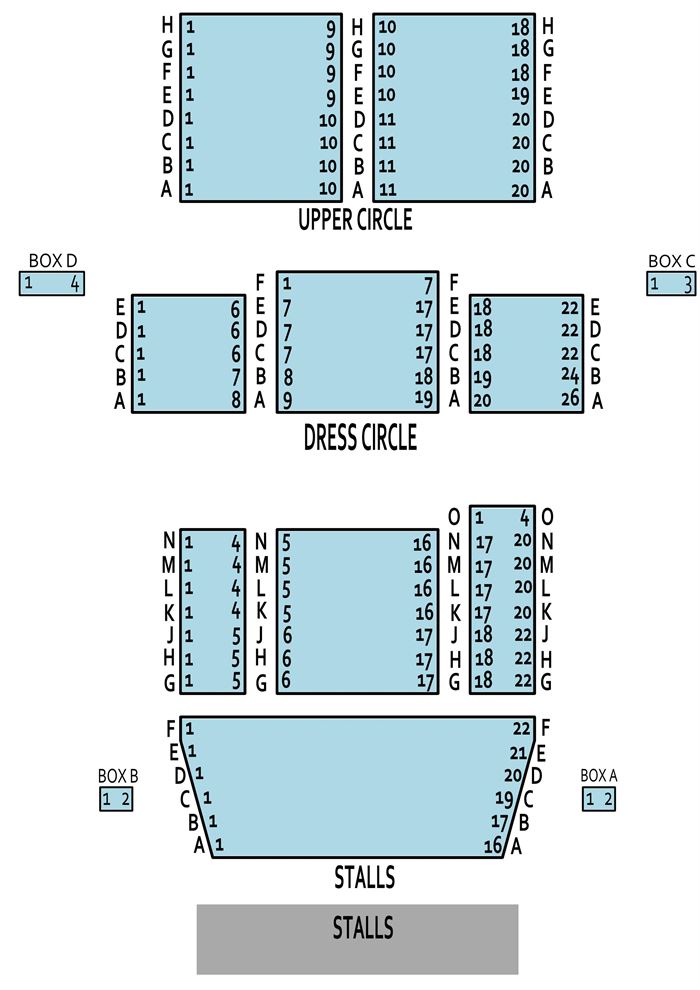 Where we provide a seating plan for events, every effort is made to show you correct information. Ho...
More information about The Mousetrap tickets
Agatha Christie's The Mousetrap - the longest running show in the world, which had to be suspended when the Coronavirus Pandemic resulted in the closure of UK theatres - is to re-open in the West End on Friday 23 October.
The brilliant thriller, which has played in London since 1952, will re-open at the St. Martin's Theatre in accordance with the Government stipulations for Stage Four of the recently announced Road Map for the return of live theatre and music.
Agatha Christie's The Mousetrap is the world's longest-running play. The West End production was originally adapted from Christie's radio play, Three Blind Mice, written for the Royal family in 1947.
The Mousetrap has been intriguing and delighting audiences for as long as Queen Elizabeth II has been on the throne. It is the genre-defining murder mystery from the world's best-selling novelist of all time.
As news spreads of a murder in London, a group of seven strangers find themselves snowed in at Monkswell Manor, a stately countryside guesthouse. When a police sergeant arrives, the guests discover ? to their horror ? that a killer is in their midst. One by one, the suspicious characters reveal their sordid pasts. Which one is the murderer? Who will be their next victim?
The play will celebrate 70 years in London in 2022. It has been performed 28,200 times in London and sold over 10 million tickets. To celebrate the 50th anniversary in 2002, The Queen and Duke of Edinburgh attended a special Gala performance.
Watch The Teaser
Production Shots
Important Information
BOOKING PERIOD: Until 28 March 2020

PERFORMANCE TIMES: Monday - Saturday: 7.30pm, Tuesday& Thursday: 3pm and Saturday 4pm

RUNNING TIME: 2 hours and 20 minutes; this includes a 20-minute interval.

AGE RESTRICTION:Children under school age will not be permitted and the recommended age for the Mousetrap is 7 years and above. Children under the age of 16 will not be permitted entry into the auditorium without an adult present. All children must have their own ticket.

VENUE: St. Martin's Theatre, West St, London WC2H 9NZ