The Time of Our Lies
Park Theatre, London.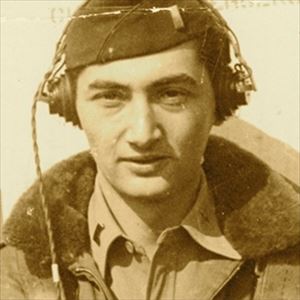 More information about The Time of Our Lies tickets
Running Time: 1 hours 40 minutes
Booking Period: 30 July - 10 August 2019

Age Recommendation: 12+

Access Performances:

Audio Described

- Fri 9 Aug 7.30pm, touch tour 6pm

How It Is Productions in association with Park Theatre presents:

THE TIME OF OUR LIES

Written by Bianca Bagatourian

Directed by Ché Walker

Composition by Gamal Chasten

Choreography by Maureen Fleming




Howard Zinn was an American historian, professor and social activist, widely considered one of the most influential thinkers of the 20th century. His book, A People's History of the United States, has sold two million copies and become required reading in schools worldwide.

The Time Of Our Lies explores Zinn's personal history, including being a soldier who dropped bombs on Rouen, France in WWll. This fateful moment troubled him for the rest of his days and shaped the man who would become a moral compass for the United States in ways that are more relevant today than ever before.

This play features songs using Howard's own words, combined with first-person accounts of war from other soldiers, all juxtaposed against an incongruously beautiful backdrop of Butoh movement.

The Edinburgh Fringe Festival run was co-produced by Viggo Mortensen and sponsored by Eddie Vedder, Tom Shadyac, Myla Kabat-Zinn, Tim Robbins and was nominated for the Amnesty International Freedom of Expression Award in 2014.

The Time Of Our Lies is a battle cry for democracy, transparency and inclusion in our world - the play embodies Zinn's battle for social justice and his lifelong struggle against false historical narratives written by those in power that poison the well for true democracy.