AGLOW at Auckland Castle Dates and Times
Unfortunately, due to the topography of the site and the uneven terrain we regret that it isn't possible to make the trail wheelchair accessible. Pushchairs are welcome, but please be aware that the pathways along the route are undulating. We apologise for any inconvenience. Visit https://aucklandaglow.org/ to learn more and plan your visit.
Please select the right date and time slot for your visit as we are not able to offer refunds for unwanted tickets. Please note, this is a ticket for AGLOW at Auckland Castle only and does not permit daytime entry to Auckland Castle. Trails start between 4:30pm and 8:30pm, and AGLOW closes at 10pm.
Save with exclusive discounts on AGLOW tickets. Auckland Project Annual Pass holders and Prince Bishop Friends Members can use the code AGLOW20 for 20 discount. Those with either a DL4 or DL14 postcode can get a 10% discount (use code DL4 or DL14).
Illuminate your Christmas with Bishop Auckland's dazzling new light trail AGLOW!
One of the biggest and brightest light trails in the North of England will illuminate the skies of Bishop Auckland this Christmas. Explore AGLOW - an all-new glittering 1.5-mile trail through Auckland Castle's gardens and grounds, with surprises around every corner...
• The largest Christmas tree in the North of England, over 30 metres tall
• The longest outdoor light tunnel in the country, measuring over 100 metres long
• A captivating light show projected onto Auckland Castle
• Daring illuminations featuring real fire
• Dancing fountains making the River Gaunless spring to life
• Stunning large-scale light installations, including lasers, mirror balls, starburst trees and spheres of light
• Interactive illuminations, featuring bubbles and musical trees
• A fun show with Santa and his mischievous Elves in Santa's Village
• Vintage fairground rides in the grounds of Auckland Castle
Plus you can enjoy festive delights from street food vendors along the trail, including mulled wine and the opportunity to toast your own marshmallows on our fire pit!
We are proud to be hosting three sensory friendly sessions specifically aimed at our guests who would prefer to experience the magic of AGLOW at a more relaxed pace. These sessions will be from 16:30 - 17:30 on the following dates:
• Tuesday 28th November
• Monday 4th December
• Thursday 14th December
We will reduce capacity during these hour long sessions so guests can enjoy a calmer and less crowded environment. The audio volume along the trail will also be reduced during this time, again to hopefully enhance your enjoyment of our trail.
More Information about AGLOW at Auckland Castle
With seventeen incredible light installations forming one of the largest light trails in the country, AGLOW is a must-see experience for all the family: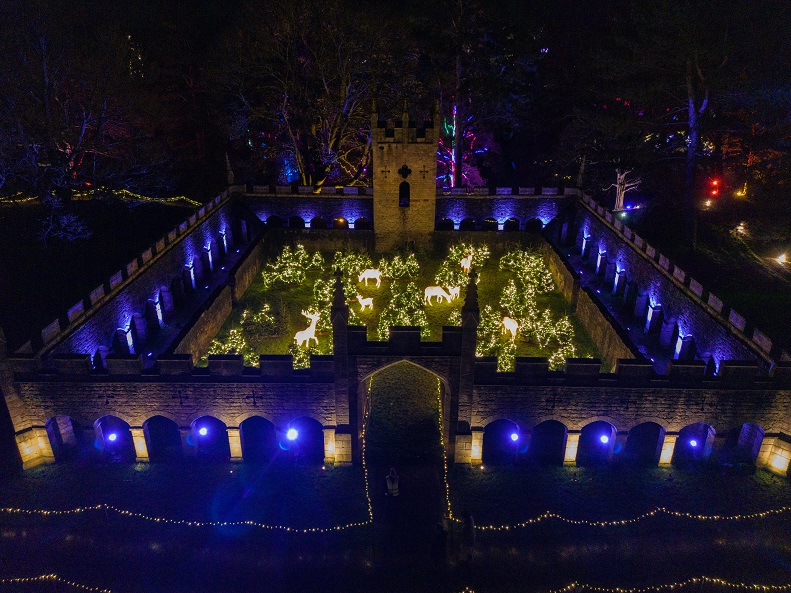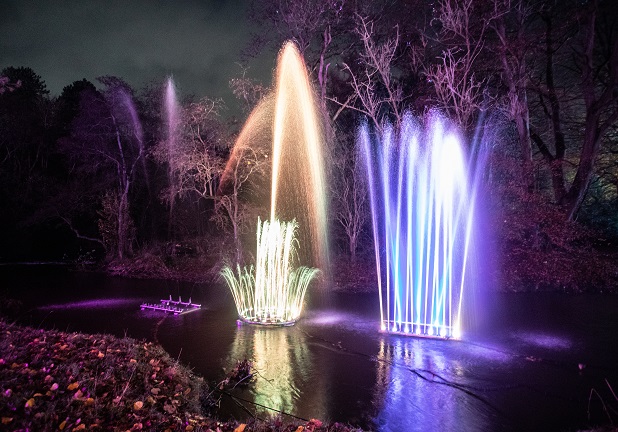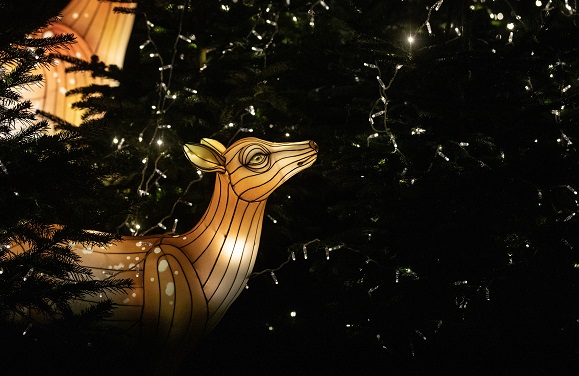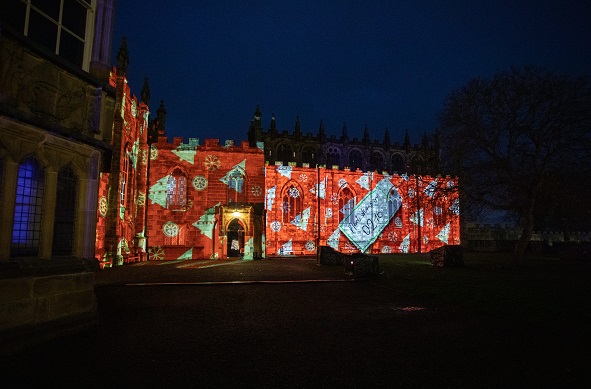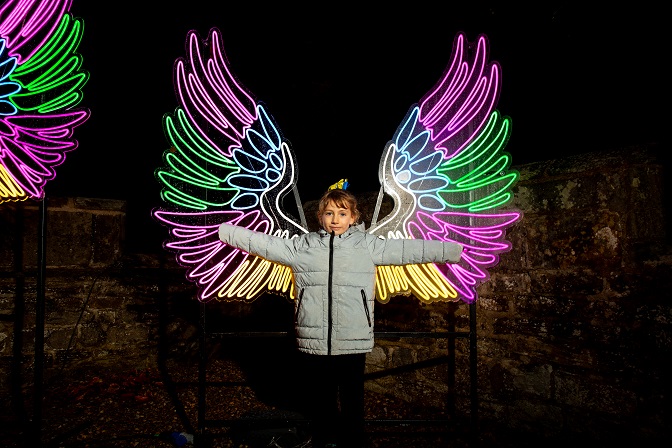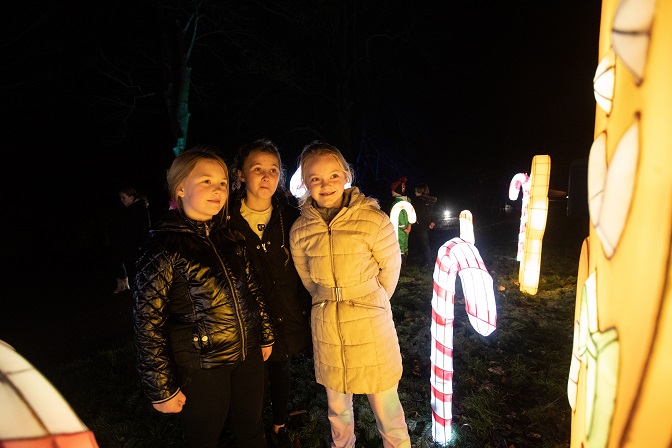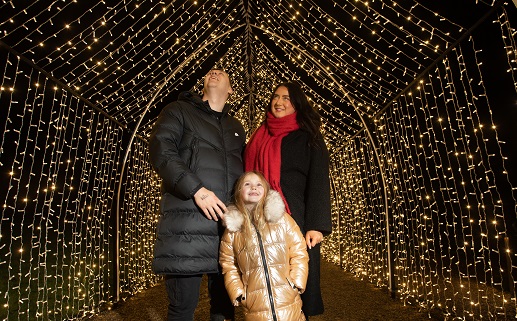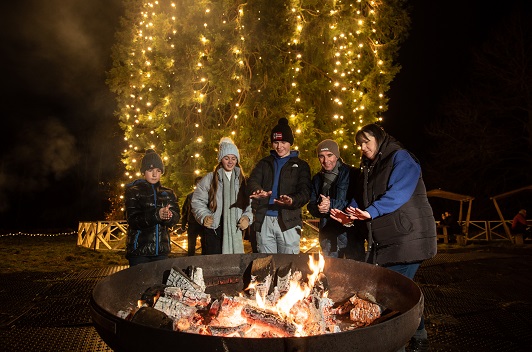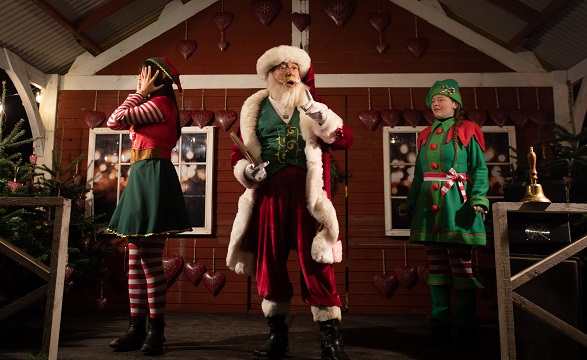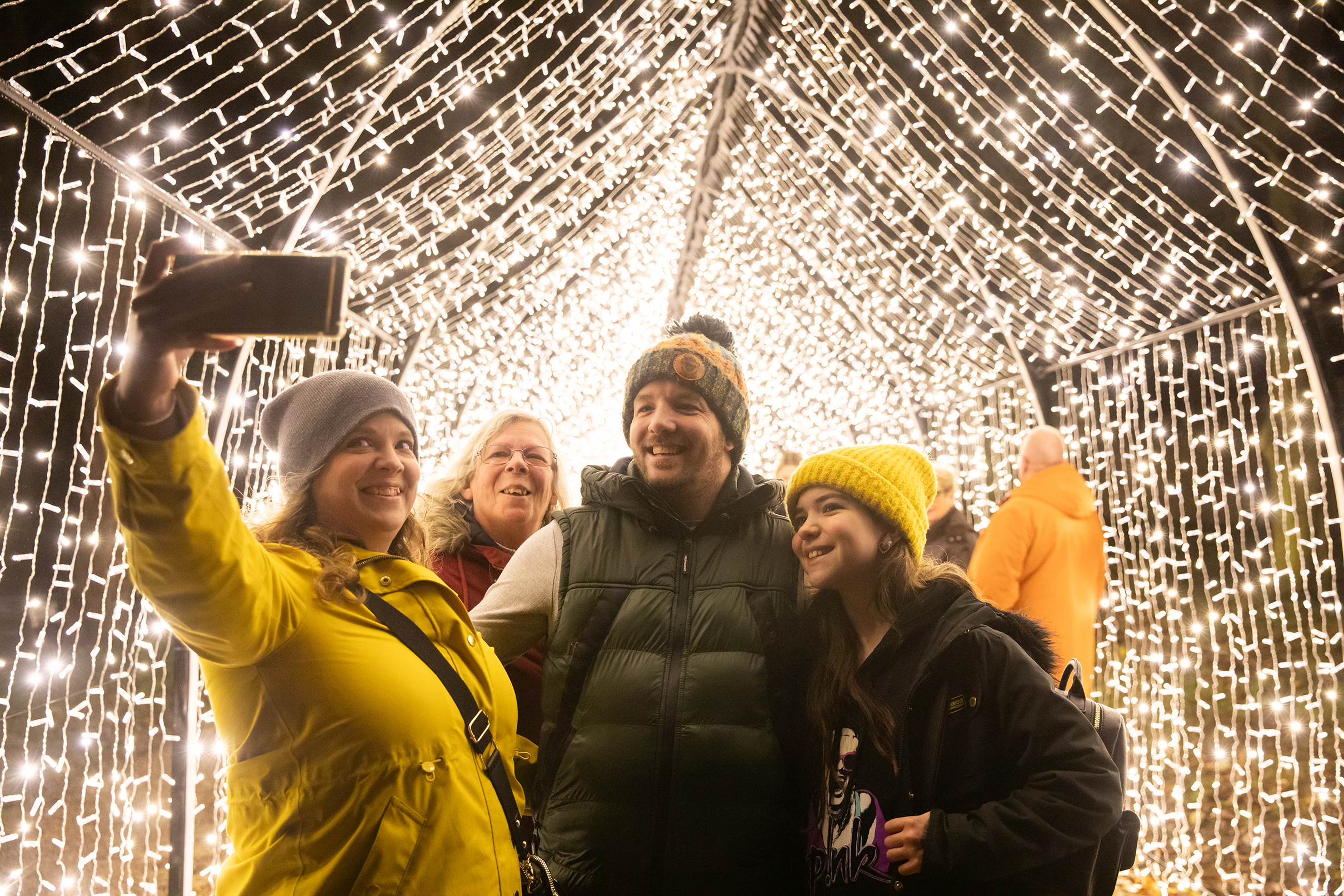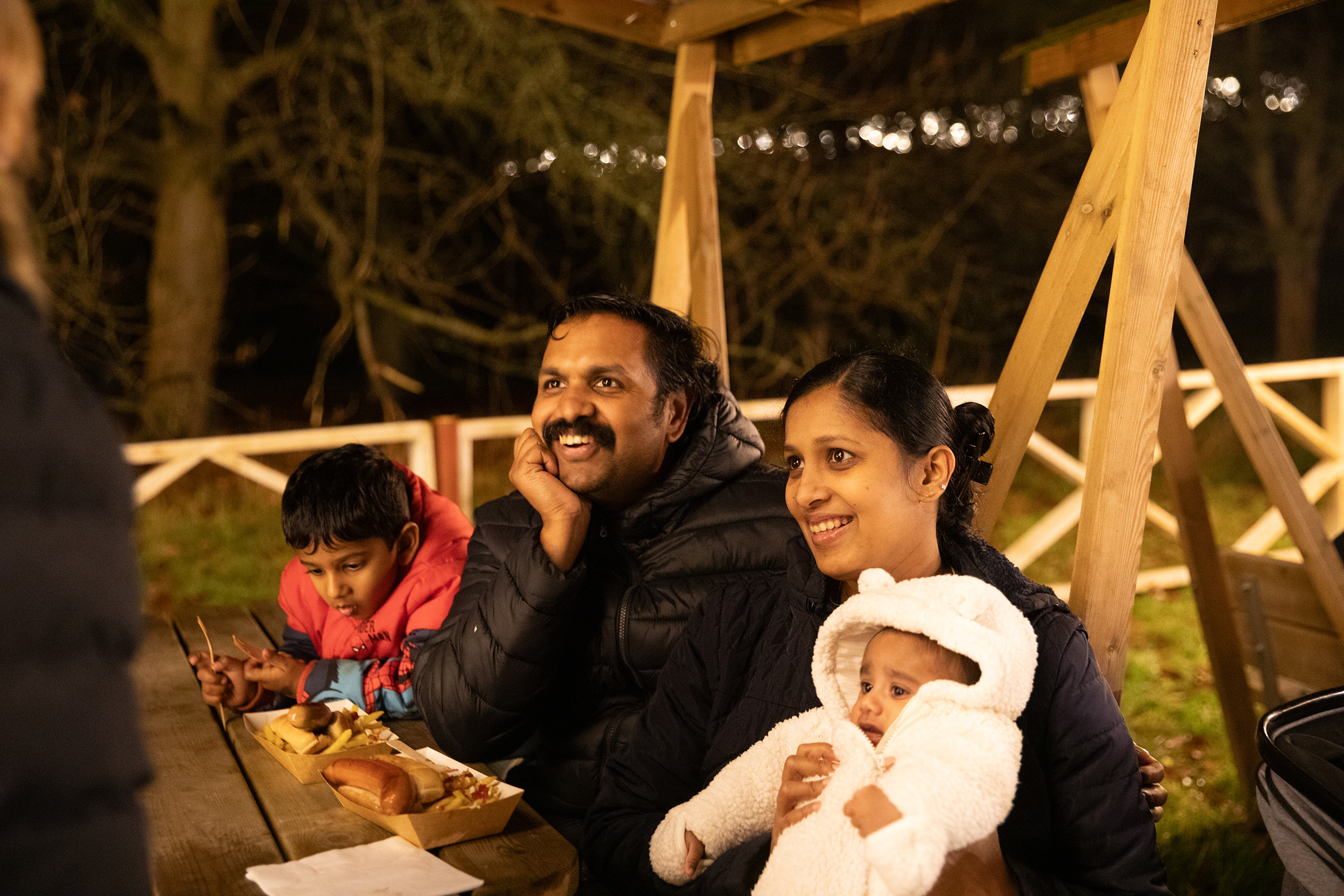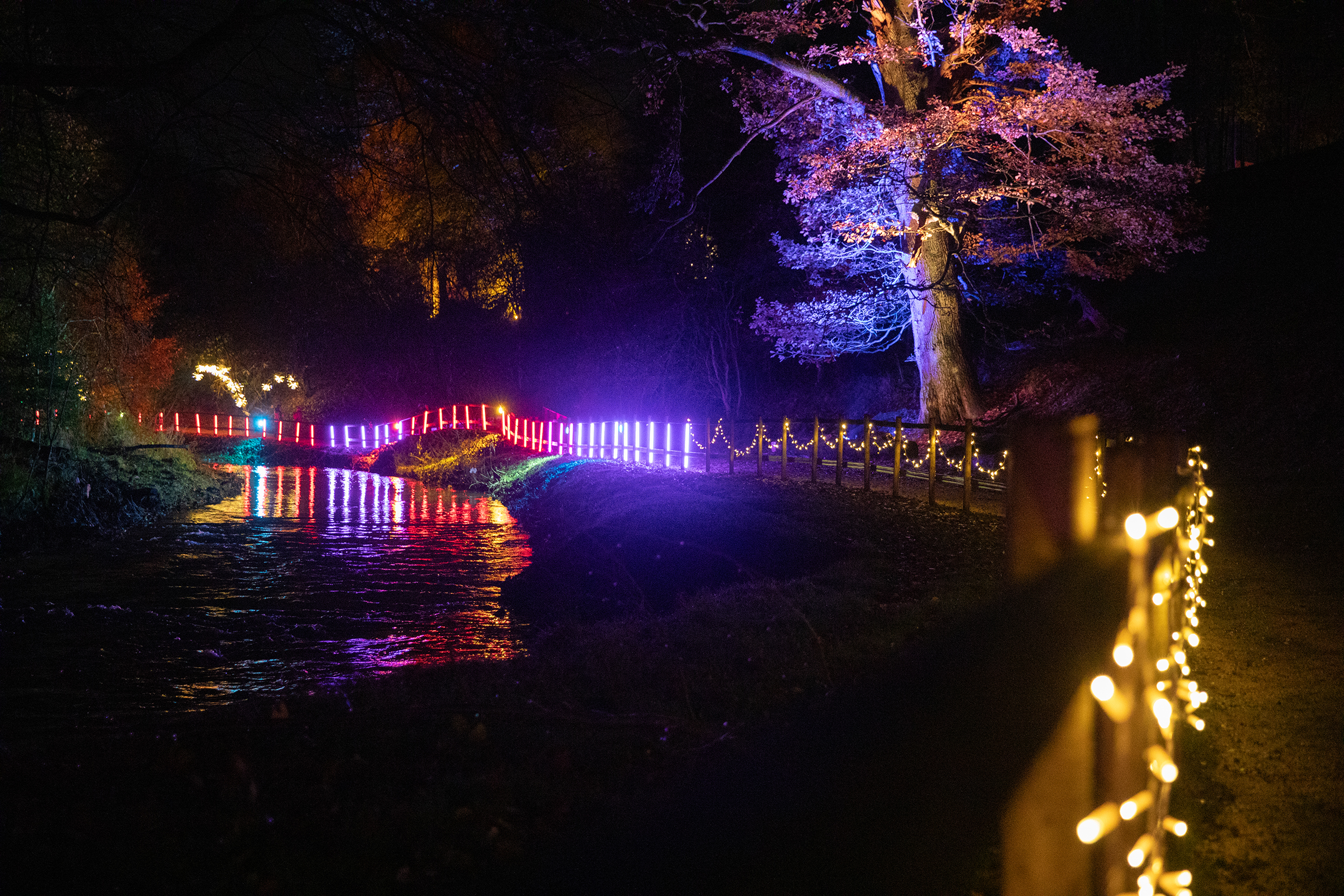 Tickets
• For this event children are classified as aged 3-16. Children under 16 must be accompanied by an adult (18+) • Children aged 2 and under are free, but must still have their own valid ticket in order to gain entry into the event. Please select these tickets from Optional Extras. • You must bring either a printed copy or display the ticket on your phone
Accessibility
• Disabled ticket holders are entitled to one free ticket for an essential carer or companion • Unfortunately, due to the topography of the site and the uneven terrain, it isn't possible to make the trail fully accessible and the route isn't suitable for wheelchairs or mobility scooters
Trail Route
• Please note this is a one-way outdoor trail of approximately 1.5 miles in distance • Due to the nature of the trail and the Deer Park, there are very limited under-cover areas, so please dress appropriately for the weather
Filming and Photography
• Filming and photography may be taken for promotional purposes at the event
Visiting Auckland Castle and The Auckland Project
• This ticket does not include entry to The Auckland Project or Auckland Castle during the daytime
Cancellations, exchanges and refunds
• We are not able to offer refunds or duplicates on unwanted tickets or tickets bought in error. However, exchanges can be made for equal or higher priced tickets • This is an outside event, and cancellations will not be offered in the event of poor weather. If extreme, unsafe weather conditions force us to cancel the event, you will be offered an alternative date. We will communicate any cancellations by 2pm on the day of the event. You will be notified by email with your options. Refunds are dealt with on a case-by-case basis. Contact
seetickets.com
to discuss any options. We will review and further updates will be given in the normal course of our correspondence with you