More Information about Busted
A new Busted album 'Half Way There' is coming on February 8th, followed by a massive UK tour in March 2019.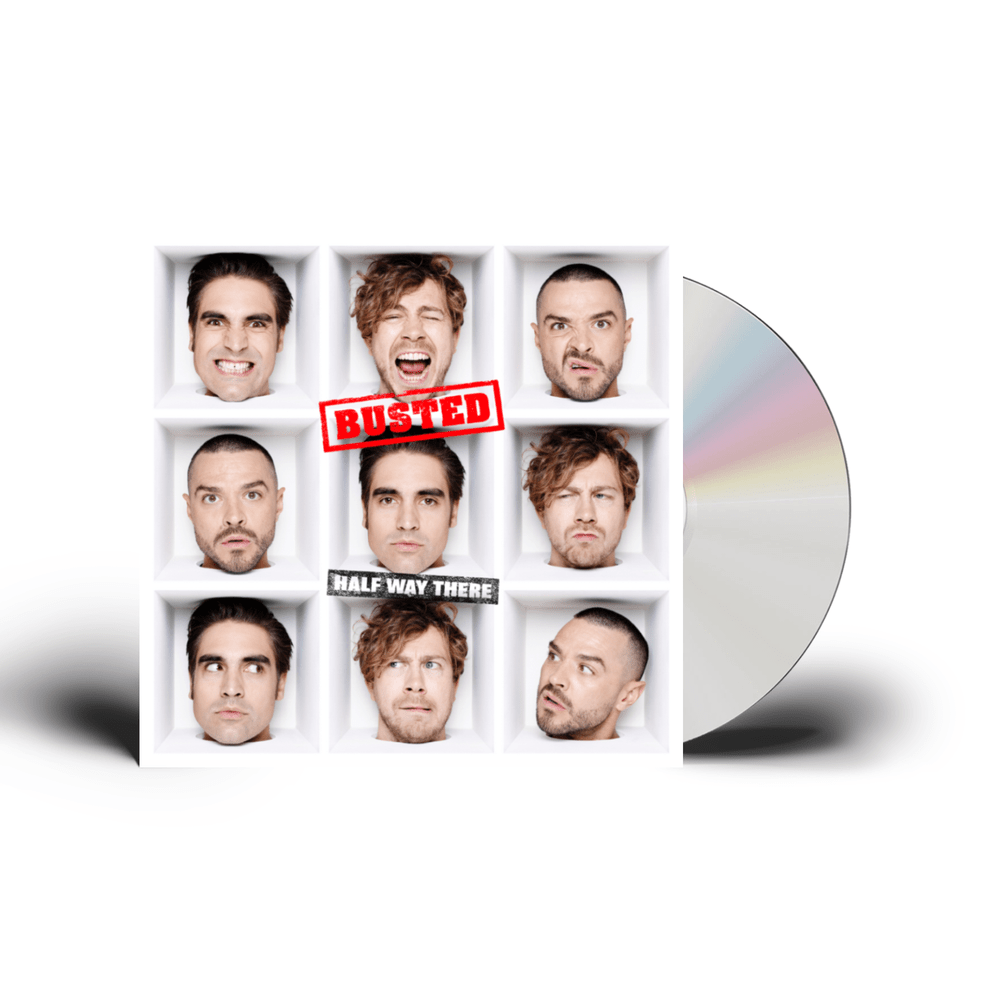 What people are saying about Busted
Rated

5

out of

5
by
Eminemlover
from
My favourite band
Busted are just amazing so happy they are back together this will be my 4th time seeing them they whole concert is very energetic
Date published: 2018-11-01
Rated

5

out of

5
by
Bourne to Love
from
Energetic band
I've seen Busted so many times, never fail to put a good show on. Full of energy on stage and so engaging with the audience. Excellent singers and guitarists too, it's always such fun and enjoyable to go everytime. No two shows are ever the same...
Date published: 2018-10-31
Rated

5

out of

5
by
Brock29
from
Legitimately one of the best gigs I have ever been to!
The band really know how to work a crowd! Mixing their old classic with a new brand of music they're well suited to playing small venues such as the 100 Club or big arenas where I've seen them previously. Couldn't recommend their high energy shows enough!
Date published: 2018-10-31
Rated

5

out of

5
by
AngryScot
from
WOW!!!!!!! I'm not crying, you're crying
Me and my friend travelled from Glasgow to go to this gig it was my birthday the day it was announced and I HAD to be there. We had been to every gig in Glasgow since the start but this was something special. It did not disappoint it was hands down the best experience of my life being a massive busted fan since they first came about when I was 12 I have loved them since even when they split I listened to their music constantly even as I got older.
Date published: 2018-10-30
Rated

1

out of

5
by
cristinadiez
from
Disappointing at all
I went alone to the event so I think that this could have influenced my experience, but anyways the show wasn't anything I expected: I imagined something more "adult", not with everybody pushing, and with another dynamic. I did not enjoyed the music (that was my principal goal), and the songs they sang weren't the ones I wanted to hear (the ones I wanted were from the Night Driver album). But well I guess they made they're job as they had to and people really enjoyed. I think it's something personal with me, that I had higher expectations. By the way it was really brief.
Date published: 2018-10-30
Rated

5

out of

5
by
HelenVPD
from
Super, nostalgically amazing!
I've been a fan of Busted Since I was a child and saw them a few times before they split. Seeing them at their smallest EVER show was incredible and it was such a unique experience. My childhood was made last night at this show!
Date published: 2018-10-30
Rated

5

out of

5
by
Trueblue842
from
Intimate gigs are the way forward!
I have been to sooooo many arena concerts over the years but the intimate gig at the 100 club in London is by far the best gig I have ever been to. It made a refreshing change as we were told no photos or videos were allowed at the concert so everyone was actually living in the moment and enjoying the concert properly. The fact that the Busted band members were so close you could see every little detail, count there eyelashes, see all features of tattoos, and the band members were constantly making eye contact with you and touching you/getting you to touch them plus you were practically drowning in their sweat/saliva made the experience phenomenal. In the concert that I was in Matt came down onto the floor with the fans, he surfed the crowd and was probably as up for the concert and hyped as the audience were, if not more! I have seen busted before, plus other artists, mainly at arena tours but if I had a choice between arena or somewhere like club 100 I would chose the intimate venue every single time. What an unforgettable experience. Cannot smile wide enough :-D
Date published: 2018-10-30
Rated

5

out of

5
by
Jammyjacko
from
An Experience
What a night! What an experience!! This wasn't just a gig, this was an event! Club 100 was the perfect venue for this intimate Busted gig!! It was so much fun! Literally the time of my life!!!!! And the fact the band had a no phones policy made it feel that extra bit special and you were able to take it all in!! So good!!!
Date published: 2018-10-30