Chorlton Comedy Festival Tickets and Dates
Sorry there are no shows for Chorlton Comedy Festival right now.
Past Chorlton Comedy Festival Events
More Information about Chorlton Comedy Festival
MC'd by Evan Desmarais, this debut chortle fest features twelve of the hottest comedians on the circuit. Friday acts include Simon Lomas, Harriet Dyer, Huge Davies and Daniel Muggleton - while Saturday's line-up features Danny Sutcliffe, Larry Dean, William Stone, Simon Wozniak, Sarah Keyworth, Will Huchby and Brennan Reece.
Chortlon Comedy Festival Line Up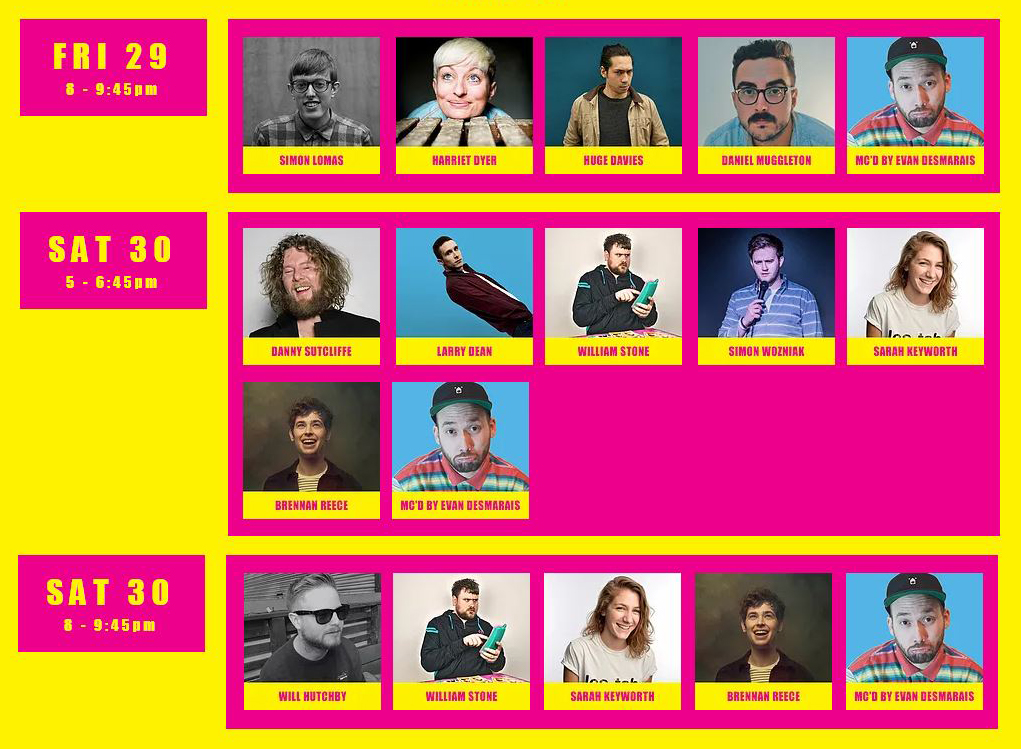 Important Information
BOOKING PERIOD:
29 - 30 June 2018
RUNNING TIME:
To be confirmed
AGE RESTRICTION:
To be confirmed
VENUE:
Chorlton Central Church, Barlow Moor Road, Chorlton, M21 8BF.
What people are saying about Chorlton Comedy Festival