Circus 1903 Tickets and Dates
Sorry there are no shows for Circus 1903 right now.
More Information about Circus 1903
Experience all the thrills and daredevil entertainment of a turn-of-the-century circus when
Circus 1903
returns to the Southbank Centre this Christmas with new acts for 2019 including the Brazilian Wheel of Death. Sensational puppetry from the award-winning team behind
War Horse
puts elephants back in the ring as never seen before, alongside a huge cast of the most unique, jaw-dropping and dangerous acts from all four corners of the globe. From strong men to contortionists, acrobats to musicians, knife throwers, high wire and much more, CIRCUS 1903 will amaze, captivate, and transport audiences of all ages to the mesmerising Golden Age of circus.
Production Shots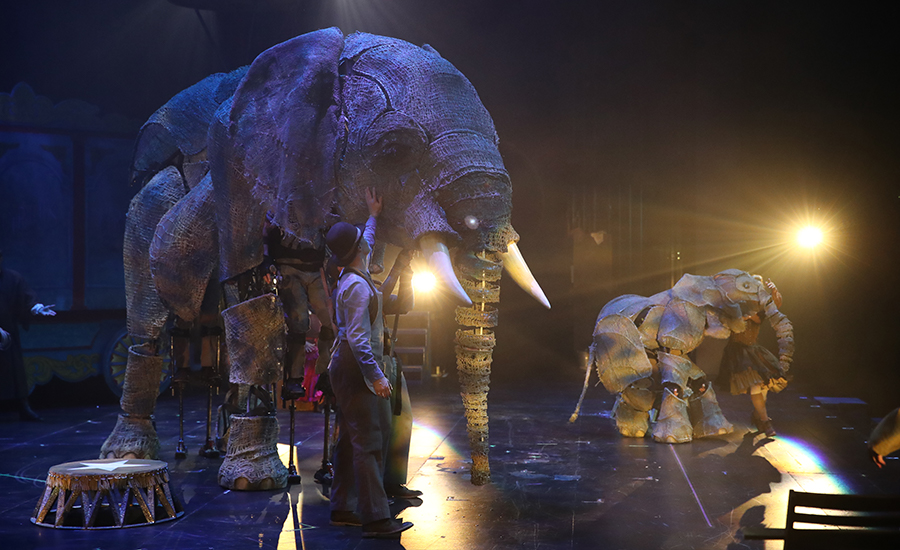 Booking Period:
19 December 2019 - 5 January 2020
Running Time:
2 hours 20 minutes
Age Restrictions:
Ages 3+. Babes in arms are not permitted.
VENUE:
Royal Festival Hall, Southbank Centre, London SE1 8XX
What people are saying about Circus 1903
Rated

5

out of

5
by
Bernir
from
Great show
I went with my daughter and five year old granddaughter. It was a great show and we all loved it. The elephants were amazing and the ring master was first class.
Date published: 2020-01-15
Rated

4

out of

5
by
Gemma1983
from
Good show
I liked the show although as I had seats at the back I couldn't see everything. If you want to see this pay the stra money to sit near to the front or you will miss some of the acts/ tricks
Date published: 2020-01-14
Rated

5

out of

5
by
Janie25
from
Great family event
Booked this for my family months in advance and it didn't disappoint. Fun, interactive and has the real wow factor. Must book this show!
Date published: 2020-01-07
Rated

5

out of

5
by
Jenings
from
Great family circus
We bought tickets for Boxing Day as a treat for the whole family. The grandparents really enjoyed it.
Date published: 2020-01-05
Rated

5

out of

5
by
Cornflower
from
A great family show!
In went to see this show with me teenage sons and we all loved it. The elephant puppets are brilliant, as are the acts, and there is a lot of humour in between. A nice family show.
Date published: 2020-01-04
Rated

5

out of

5
by
Deeroo
from
Excellent
What away to start Christmas 5* excellent from start to finish.
Date published: 2019-12-24
Rated

5

out of

5
by
Jo 64
from
A fantastic show!
We always do an event with our friends every Christmas and this has surpassed anything we have seen or done! Fabulous! The interaction between the ringmaster and the kids he gets on stage was superb...he is a natural and the acts were amazing! We gasped, clapped and cheered! Will definitely book this if it comes to London next year
Date published: 2019-12-23
Rated

5

out of

5
by
Frederique
from
A wonderful show for the whole family
One of the best circus shows I have seen in years. The acts are amazing, and except for some down time in the second half, my two kids (10 and 8) were mesmerized !
Date published: 2019-12-23