Circus 1903 Tickets and Dates
Sorry there are no shows for Circus 1903 right now.
More Information about Circus 1903
Experience the thrills and daredevil entertainment of a turn-of-the-century circus this Christmas. Fresh from the Paris Theatre in Las Vegas,
Circus 1903
visits Southbank Centre for its European premiere. The show includes sensational puppetry from the award-winning team behind
War Horse
, putting stunningly created elephants back in the ring as never before. The circus boasts a huge cast of jaw-dropping and dangerous acts from all corners of the globe. Featuring acrobats, contortionists, jugglers, trapeze and high wire performers and more, this show captivates and transports audiences of all ages to the mesmerising Golden Age of circus.
Production Shots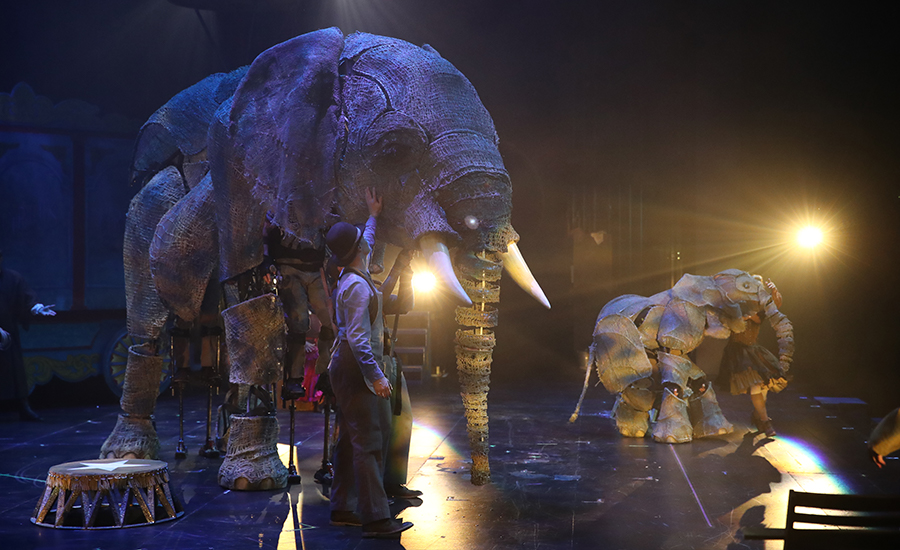 Booking Period:
19 December 2018 - 5 January 2018
Running Time:
2 hours 20 minutes
Age Restrictions:
Ages 3+. Babes in arms are not permitted.
VENUE:
Royal Festival Hall, Southbank Centre, London SE1 8XX
What people are saying about Circus 1903
Rated

5

out of

5
by
Dave 124
from
Circus 1903
Loved it. Not normally a show person but myself wife and 20 year daughter thought it fab. Show master was excellent and left feeling very satisfied we had been entertained.
Date published: 2019-01-12
Rated

5

out of

5
by
Gooner64
from
Great fun
Funny jokes, traditional circus entertainment with a modern twist
Date published: 2019-01-10
Rated

5

out of

5
by
Emmz and Mat
from
Excellent Christmas Present
Was bought this as a present and went with open mind as not sure about circus......was so surprised, was a fantastic evening, amazing, funny and at times heart-stopping. Would go again and again
Date published: 2019-01-09
Rated

5

out of

5
by
Iley
from
Excellent entertainment
Thought this event might be just for children, but how wrong we were. This was wonderful entertainment for all ages. All performers were very talented, and provided laughs,gasps,and thrills.
Date published: 2019-01-06
Rated

4

out of

5
by
Grandma D
from
Very enjoyable with grandaughters
Better than anticipated Good all round event for family to enjoy, lots of thrills and scary moments!77
Date published: 2019-01-05
Rated

5

out of

5
by
Janie Mc
from
Brilliant evening for all the family
A fabulous show, real wow factor, held together by a brilliant ringmaster. Children aged 7 and 8 kept talking about it all the way home.
Date published: 2019-01-05
Rated

5

out of

5
by
Sally49
from
A real family treat!
My husband, daughter, daughter-in-law and grandson went with me to this show and I'm it sure who loved it the most! My husband loved the ringmasters quick wit and skill at getting us all involved, my 4 year old grandson loved 'the man with the knives, and ALL the balancing, flying, and 'scary stuff', whereas the girls loved the juggling, acrobatics and balancing. There was something for everyone!
Date published: 2019-01-04
Rated

5

out of

5
by
Jockney
from
Excellent Show spoiled, but not completely, by restricted view
A well crafted show with all the thrills of a circus . Each act took your breath away from the teeter board to the tightrope. If you look with the eyes of a child you will have a happy grin from start to finish apart from those parts where the ,Ringmaster?, interacts with members of the audience In the front of the stage and are invisible to anyone in the balcony (see pic below) apart from those in the front row. Had I been aware that the view was restricted I would not have booked and it would be uncharitable to assume that that was the intention when offering those seats for sale. Or maybe not
Date published: 2019-01-03