Creative Writing Workshop Tickets and Dates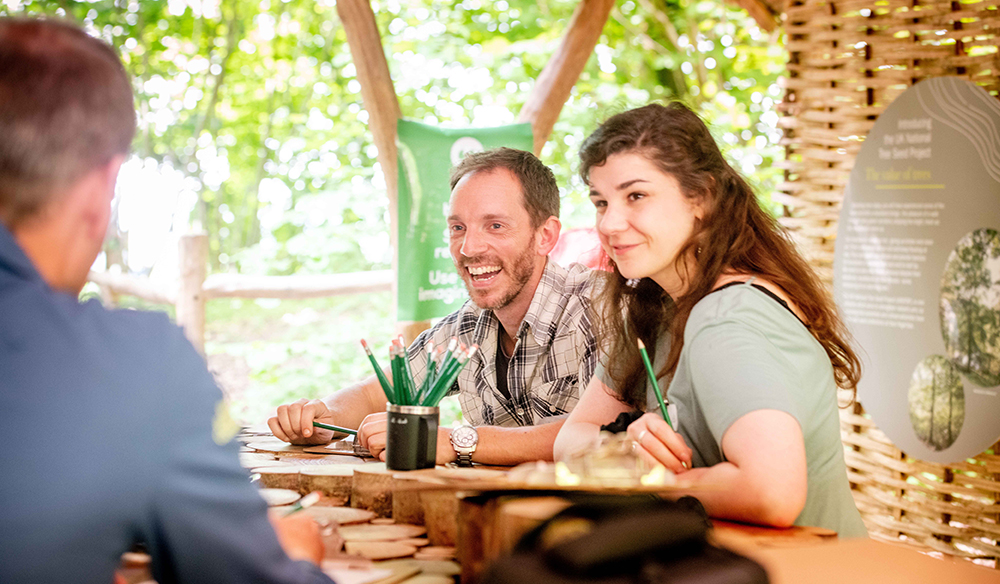 Relax and let your imagination run free ? Ellen de Vries, your workshop leader, will get you looking at nature in a new and vibrant way - encouraging you to embrace the potential of language, words and sound in active and exciting ways.
You will be up and out of your chairs and exploring the abundant nature and beauty that Wakehurst offers - drawing on what you see and feel in your writing. Notepads, pens, post it notes, props, and colourful card will help your imagination fire up to create a beautiful piece of writing to be proud of. Ellen will give you inspiration from poets and songwriters, visual arts and music. She will also support you to explore and enjoy the use of language and words in a gentle and playful way. Ellen loves to help people face the fear of the blank page!
Participants can completely relax in the workshop to help release their creativity - there is no pressure to read out any of the work you create. At the end of the workshop there will be something to take away; a piece of writing and a small gift to help set intensions for the future.
What people are saying about Creative Writing Workshop